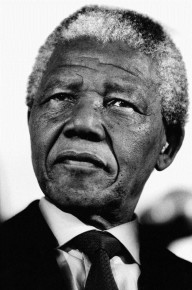 I'm at home today (December 9th), as Tanzania celebrates Uhuru Day, the anniversary of Tanganyika's independence in 1961 from the UK. This year however the event has been tinged with sadness as the news of Nelson Mandela's death reverberated around the planet.
I was in a meeting with a delegation of the Tanzanian government, led by Education Minister Shukuru Kawambwa at the Global Partnership for Education (GPE) in the US, when the news of Mandela's  passing popped up on people's cell phones and stopped us all in our tracks. The meeting with GPE's chief executive Ms Alice Albright was very positive, the previous month a $94.8 million grant application from Tanzania had been approved to support literacy and numeracy in primary schools and we discussed ways to fast track the grant agreement and alignment with Tanzania's Big Results Now! (BRN) agenda.
The main topic for the week I spent with the Tanzanian government team in Washington was to learn more about a new breed of results based aid instruments: Payment for/by Results (PBR/P4R) and how this could be applied to support Minister Kawambwa deliver the Education BRN desired outcomes – major increases in learning outcomes for Tanzania school students.
The World Bank had proved a resourceful host for the retreat and we learnt about both the theory of results based approaches and the 'science of delivery', interwoven with sessions to design a programme operation with Disbursement Linked Indicators that could be both practical, measurable and incentivise better performance from education stakeholders at all levels from the national treasury right down to individual teachers in school classrooms.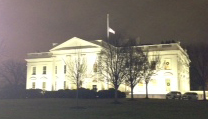 On my last evening in DC, I wandered around the perimeter of the White House and was touched to see the Stars and Stripes at half mast in respect to Mandela's legacy, as were all US government flags at President Obama's order.
It was interesting to reflect on how the Washington Consensus has evolved over the past 2 decades. Mandela is now regarded as a hero rather than a criminal or terrorist. New DC based institutions have emerged such as the GPE with a different approach to development partnerships that give more equitable voice to the global South constituency and the venerable World Bank is promoting fast paced adaptive programme cycles and course correction.
I can only wander what the ghost of Christmas Future holds in store for the development community as 2015 approaches close around the bend?