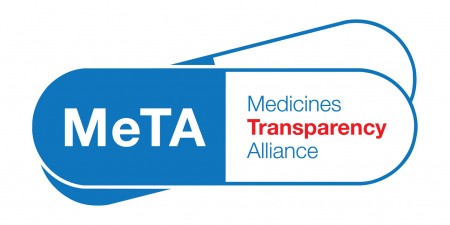 One of my team's largest projects is the Medicines Transparency Alliance (MeTA). Launched last year, it aims to improve the quality and availability of drugs in 7 pilot countries, while also making those drugs more affordable. It does this by bringing together government with pharmaceutical manufacturers and civil society (NGOs, cooperatives, trade unions, faith groups etc) to increase transparency in the supply chain with the aim of reducing the risk of fakes entering the market and opportunities for excessive mark ups in price. MeTA is a DFID funded project managed by an international Secretariat in Lewes and by national Secretariats in-country. DFID works in partnership with the international Secretariat, the World Health Organisation and the World Bank to deliver this project.
This story in the Metro, along with this earlier story from The Times a few years ago that I came across, made me think about the huge task that lies ahead for the MeTA project. 70,000 packs of fake medicine for diseases such as prostate cancer, schizophrenia and heart problems have managed to enter the UK supply chain. In this case the Medicines Health products Regulatory Agency (MHRA) issued four of its Class One emergency recall notices in a matter of days and most of the drugs were recalled, however as many as 25,000 of these were given to patients with little chance of recovering them. The World Health Organisation estimates that 1% of medicines in Western markets are fakes.
Compare this with the situation in many poorer countries, where the situation is much worse. We are fortunate to have a well funded regulatory body, stringent laws regarding the production and smuggling of fakes and a well regulated supply chain. In developing countries as much as one third of medicines in the market are fakes, with little or no regulation in the medicines supply chain. People unable to afford pharmacies or private clinics often have to resort to buying medicines from an open air market, and often the drugs they need are simply unavailable. Add to this the issues arising from poor infrastructure, bureaucratic import procedures and lack of trained staff means that over 2 billion people in the world cannot get the medicines that they require. These are the issues that DFID is tackling through MeTA.
To find out more about this issue, listen to the Radio4 broadcast that went out on February 5th or this interesting video about the problem in Iraq.