I arrived in Nepal last week and the day I arrived the Prime Minister resigned! My week since has been trying to make sense of a multitude of contradictions and intensely complex politics.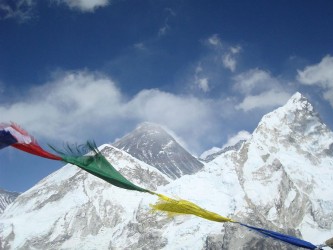 I've arrived to head up DFID's development programme in Nepal, which is worth about £172 million over the next three years. I don't know Nepal very well - even though I lived for 3 years next door in Bangladesh. I first came here as a tourist 12 years ago, and Nepal has a reputation as a tourist destination – a Himalayan paradise. It certainly has a lot to offer with the beautiful mountains, colourful culture and lovely, friendly people, but Nepal is also the poorest and most unequal country in South Asia with around 31 % of Nepalis living below the poverty line. This means they don't have enough money to buy food and basic necessities. The country is also already being hard-hit by climate change.
Over the years, I have been aware of the Maoist insurgency, which lasted a decade from 1996 to 2006. I remember watching the BBC last year when the Maoists joined the government after being democratically elected and thinking "Wow! What a turnaround!"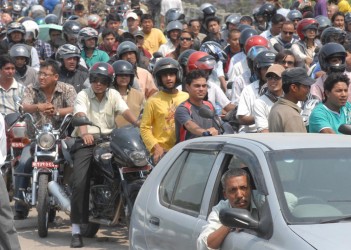 But the country is not really what I expected. Okay, so I haven't been outside Kathmandu yet, but still. There is a lot of traffic in Kathmandu now, despite fuel shortages and long queues at petrol stations. The arrival of petrol tankers from India is noted on the front page of the papers, with details on exactly where the fuel has been delivered to. There are power cuts for about 16 hours a day, which means that people have to plan their lives around when the power might be on, but they helpfully publish schedules of the "load shedding" to enable people to do just that.
And the politics…I really wasn't completely prepared for the politics! It's a highly-complicated political environment with 24 or so political parties. I'm learning fast about the various allegiances and alliances but with the recent resignation of the Prime Minister it's hard to second-guess what exactly might happen now.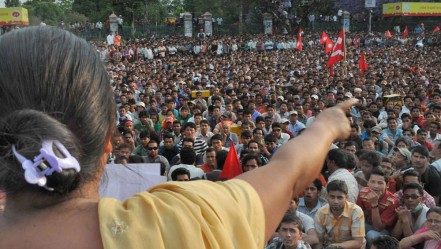 Every day there have been demonstrations in front of parliament and at other hotspots in the city and reports of violence between supporters of different political parties in some of the regions. The newspapers have detailed daily updates on the negotiations between the various political actors on possible alliances to form a new government. But most people don't seem to expect that to happen any time soon, and neither do they appear to be too concerned at the thought of being without a government for a while! Nepal has had 21 governments in the last 20 years, so frequent changes and periods without a designated leader are nothing new…
But after nearly a week here, I'm struck by how contradictory it all is really. On the one hand Nepal is a beautiful, peaceful and rather magical place, which is quite rightly a magnet for tourists from all over the world. On the other hand, it is an extremely poor country beset with major challenges, including a rather difficult and very complex political situation. It is chaotic and violent at times, but at the same time very cultured and somehow ordered.
The political situation is such at the moment that nobody knows how or when the current impasse might be resolved. It could be peaceful, or it might not be. Some people I've spoken to see this as a moment of opportunity – a clearing of the air between age old enemies, after which the political parties can come together to make a fresh start. Others see it as a very dangerous situation, which if agreement cannot be reached could plunge the country back into unrest and bloodshed.
For the sake of this beautiful country and all the lovely, friendly people I've met so far, I very much hope it's the former. Without peace and stability, it's really difficult for government to deliver services, for economic growth to increase and provide more and better jobs, and for the UK and others to help support development. And it's development that the poor people in this country desperately need and deserve. Along with everyone else, I will be watching closely to see what happens and looking to see how we can drive forward the development that's needed.