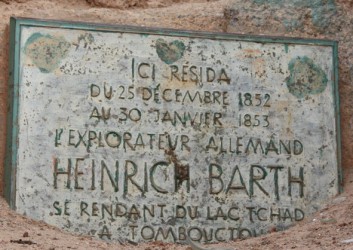 Kano does not get many tourists – visas are awkward to come by and the overland route north across the Sahara to Europe has been closed for years due to insecurity. Recently I headed across to Zinder in Niger, the francophone desert country just north of Kano. The border officials questioned us for a while – more to chat and pass the time I think!
Kano does however get a steady stream of 'development' visitors; the very low human development indicators in Northern Nigeria keep the region in the spotlight for senior aid officials. For example a recent national health survey calculated the under 5 child mortality rate for NW Nigeria at over 20% - that's over 1 in 5 dead, a number inconceivable in the West. In comparison the rate in SW Nigeria is less than half the NW rate; reflecting higher levels of prosperity around Lagos, different cultural practices and the better status of primary health and education.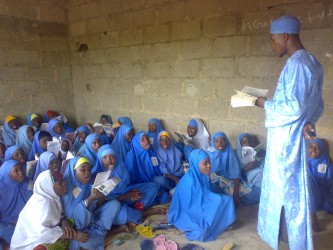 This week I escorted senior DFID officials to visit a typical community madrassa school - Ilmil Huda Islamiyya Primary, one that our education programme ESSPIN will support in 2010, with a package of school improvements. The key aim is to get support from the community members who established the school themselves back in 1982. Originally the school only provided Qu'ranic learning, but over the years some lessons in the 'Western' curriculum were introduced - English, Maths and Social Science; with teachers funded by the government. Over time the approach will be to support the government to scale up such packages to these Islamic community schools that wish to provide a broader education.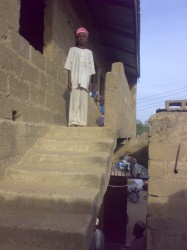 The school clearly fills a 'gap', this locality on the edge of Kano city has many similar Islamic schools, but only one huge government primary school, where up to 200 children pack each classroom. Understandably many parents prefer the mix of religious and core curricula and the smaller class sizes. Fees of about US$3 a term pay for additional volunteer teachers but little else; the school was almost devoid of books and the walls bare.
Around 50 children sat on the floor in each class, keen to learn. Basic skills were being mastered, although the standard was not high and children struggled with the mix of Arabic and Latin script – do you start writing from the left or right of the blackboard?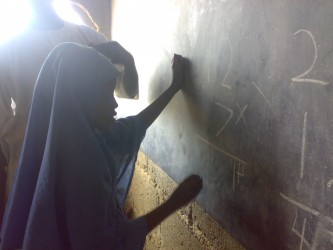 Supporting schools such as Ilmil Huda will take time and a lot of the most basic information has to be collected as a starting point.  The school census ESSPIN had been supporting in Kano enables the scale of the challenge to be identified; this one small school, the size of a large house, has around 600 students. They all need books and pens and trained teachers, resources that have only trickled in under government support for many years.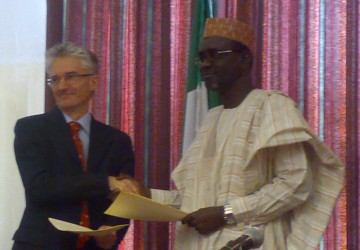 The next morning we could have been in a different world, paying a call to the well appointed Kano State Government House. A Memorandum of Understanding (MoU) had been prepared to be signed by the Kano Governor H.E Ibrahim Shekarau and DFID to commit both parties to a long term partnership supporting poverty alleviation.
The purpose of the MoU is not to enforce a legally binding contract; this is not possible in the aid world of bilateral assistance and Nigerian politics. They do however outline clear expectation on one another. DFID to provide predictable support over the next 5 years in a range of sectors under Kano's Roadmap for Development: health, education, government reform. In return Kano State commits to undertake reforms and monitor progress against a set of clear indicators that demonstrate improved public management.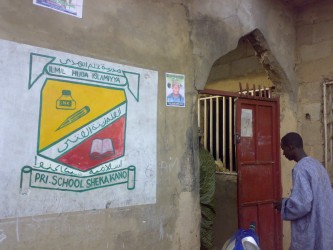 Of course events may go 'pear' shaped as things often have in Nigeria's past, but hopefully a visitor to Kano in 2 - 3 years time will see a much brighter improved Ilmil Huda school with children acquiring a good set of essential skills for life.
Who knows perhaps tourists will also return one day to visit the 1,000 year old Kano citadel with its mud walls and ancient Sufi traditions?