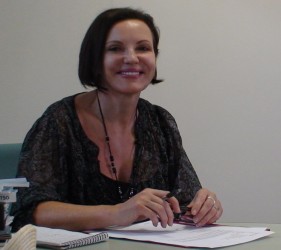 I arrived in Kigali at the end of August, to begin my first experience of working here in Africa. I have looked forward to this for many years. And I know I am especially fortunate to come to Rwanda and Burundi – two of the smallest, but most populous and poor countries in Africa. I had just come from leading DFID's programme in the Caribbean, where some of the smallest countries in the world exist, many of them islands, (such as Anguilla with a population 7,000 living on an island of 91 square kilometres!) and most are middle income countries.
Could these two experiences have been any more different? As I begin my posting here, I think often about the similarities and connections between these two very different parts of the world.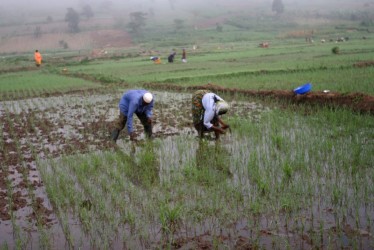 Here in Rwanda (I will write about Burundi in later blogs), the rainy season has arrived, and it is important that it has come on time. Rwanda's ability to make it through the economic downturn (growth in 2009 is predicted at around 5% or lower, down from 2008's 11%, but still impressive) has been helped by a couple of good crop years – agriculture makes up about 35% of the country's economy, and about 80% of its people depend on agriculture for their livelihoods.
There are real signs of growth here in Kigali: the constant building of upscale housing on the sides of the rolling hills that make up this beautiful city; the new glass and concrete commercial buildings going up in the city's centre, and the thriving downtown commerce. There is a sense of purpose and determination here: a will to rebuild a country in a new mould, delinked from old colonial and ethnic paradigms and connected to a forward-facing and self-reliant vision of Africa.
Rwanda's bid to be part of the Commonwealth was decided last week at the Commonwealth Heads of Government meeting in Trinidad and Tobago -  which reminds me again of the links between Rwanda and the Caribbean, this year the host, and where 17 nations are members of the Commonwealth. I'll write about that in my next blog.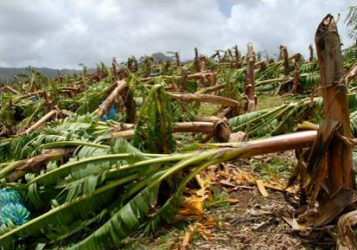 As the rains began here in September, my husband, still in Barbados finalising some business, told me on the telephone: "It's raining here, too". It was the hurricane season in the Caribbean, a region experiencing intensifying weather patterns due to climate change. There the season's rain signals the threat of intense storms and greater coastal damage. Here it holds the promise of a good harvest, but too much rain can damage crops, roads and buildings. Rwanda too, feels the effects of intensifying weather from climate change. I am seeing parallels that point strongly to the need, both in Africa and in the Caribbean, to unite national voices into strong regional positions at the Copenhagen meeting on Climate Change this week.
In this note I have not reflected on the most obvious historical and cultural connections between Africa and the Caribbean – relating to how enslavement of Africans, and resistance to, it shaped the history of the Caribbean. But there are constant reminders.
A few weeks ago, I made my weekly half-hour trek along the road to the supermarket, walking with many others. Dodging the taxi motorbikes, I noticed among my fellow walkers a young man, wearing a tee shirt with Bob Marley's famous face stencilled in bright colours. I couldn't help but wonder how much the young walker knows about that son of the Caribbean and his message of freedom, love and unity, and of his legacy through his and his widow's foundations linking Jamaica and Africa in the fight against poverty.