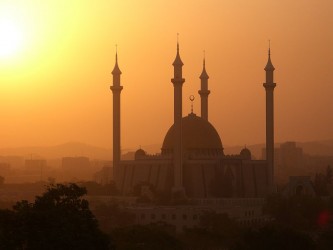 It's been a turbulent week in Nigeria, both politically and meteorologically, which has contributed to the challenges of my work in quite different ways.  Arriving in Abuja mid-week for meetings, the car radio news unexpectedly announced that the Federal Government Cabinet had been dissolved by the Acting President. This meant that all planned meetings and dialogue with the Federal Ministry of Education were 'off' for the moment, pending new appointments. Currently it's hard to predict what further progress with the Federal Roadmap for Education will be made, as attention is increasingly focused on the forthcoming 2011 political elections.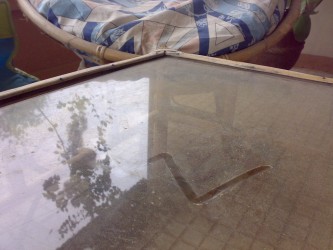 Further changes of a different nature were clearly in the air when I awoke early on Friday morning. The beeps of incoming text messages, warned me that the Harmattan winds and dust storms had arrived - late in the season, but with a vengeance. Previously hot, humid conditions were now replaced with cool, hazy dust that had completely obscured Aso Rock that towers over Abuja's presidential complex.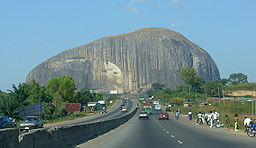 The plan to fly back that afternoon to Kano was quickly abandoned and I hitched a late morning ride with some colleagues traveling north to Kaduna. As we joined the main highway north, Zuma Rock (a huge monolithic lump of rock, more dramatic than Aye'rs Rock in mid Australia) had disappeared, to eerily appear out of the dust only a few hundred metres away. One could well believe that the abandoned hotel nearby was living up to its reputation for being haunted.
In the late afternoon I picked up another lift heading further North. Visibility worsened as unlit, ramshackle, lumbering trucks and crude police check-points alarmingly appeared from nowhere in the gloomy twilight. As I passed Zaria another text message beeped to inform that my flight was delayed by 48 hours: this confirmed the relative wisdom of driving – in the end flights to Kano airport were cancelled for 4 consecutive days.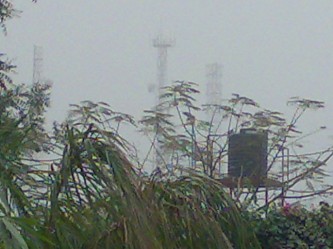 In this weather the best thing to do is stay indoors and that's what I've done this weekend, chilled at home and taught my kids how to play chess. As I write this post another text message arrives: the rescheduled flight has been cancelled yet again.
I start to wonder about an upcoming trip to the South East of Nigeria. One airline has just cancelled all flights for a month (imagine if BA did that...), Enugu airport is shut for 6 months of maintenance and some roads en route are notorious for robberies and kidnap. Even if I get there safe and sound, will the people I need to meet be 'in office' and around?
Politics and travel in Nigeria are never dull, hoping for a period of calm, settled weather!