That's me under a tree, trying to figure out why the school behind me wasn't currently a place of learning.
A recent visit I made to a 'middle belt' (ethnically mixed area with both Muslim and Christian inhabitants) Local Government Authority was helpful in illustrating the challenges we face in trying to improve the quality of education in some of Nigeria's toughest regions. Sometimes trips like this can leave you feeling a little dejected: all you can see are the problems. But it's only by understanding these difficulties that we will be able to make sustained progress in the future.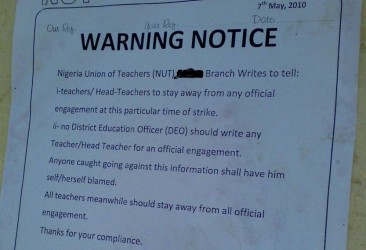 At a large meeting with the LGA Chairman and many other officials we enquired on progress before visiting some local schools. It was raised that a major problem currently impacting on education in the area, was a teachers' strike. The teachers union had called the strike over non payment of promotion-related salary increments dating back to 2005. The LGA Chairman had authorised these payments, but problems with the budget and the alleged inaction of State authorities meant the problem was unresolved. A deeper unmentioned problem was the absence of reliable budgeting that meant that in some areas salaries were paid late and no attempt to actively manage the payroll had been made, with confused and mixed lines of responsibility.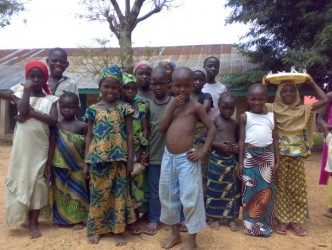 A visit to a large urban 'model' primary school in the LGA town showed how several rundown classroom blocks were serving around 2,000 students. The school was in poor condition with no perimeter boundary and obvious signs of vandalism, with houses encroaching on the school land. The school had been closed for the last 2 weeks due to a strike and no teachers were present, although children playing were plentiful.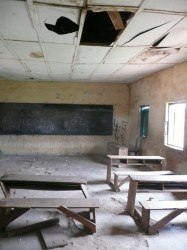 The second rural school visited was close to a good surfaced road, but sadly was one of the most neglected I have visited in Nigeria. Both the head teacher and village head mentioned the community had no influential or rich citizens to support the school. The school had been shut for the last 6 weeks due to holidays/exams and strikes, the blackboards still recorded attendance from March 29th. Two of the 4 classroom blocks (community built of compressed mud brick) were not that old but in terrible condition, with eroded floors, no furniture and a subsiding roof (beams eaten by termites) that was on the point of collapse and a danger to any student inside. This was despite the building being re-roofed in 2008.
Disenchantment of both communities and teachers are powerful obstacles to improving education quality. Both of these schools will need considerable sensitisation and support to reverse deep seated neglect and limited community engagement.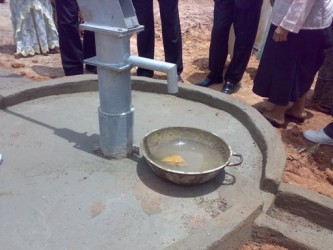 However, we are trying to turn things around. DFID's ESSPIN education programme has recently engaged in this LGA, mobilisng communities to support their schools and starting 'quick win' interventions : head teacher and teacher training, school grants programmes and the provision of water boreholes and toilets.  At both schools visited boreholes were being installed: clean water will help tackle health problems in the community and encourage girls' attendance.  When communities receive school grants, the learning environment almost always gets better and the will to improve matters returns.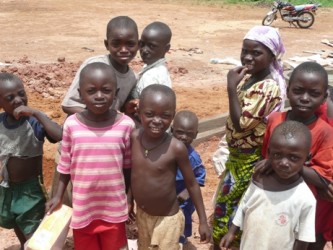 The problems can't be solved by aid money alone, it requires more fundamental reforms to the government systems that attempt to deliver social services.  That is why DFID Nigeria are supporting areas like this with a suite of programmes that support government capacity in broader reforms: budget planning, staff deployment, health, justice and democracy -  all in addition to the education support from ESSPIN. For example the teachers grievances can only be addressed when proper payroll management and budgeting is put in place and this requires joined up working to make an impact.