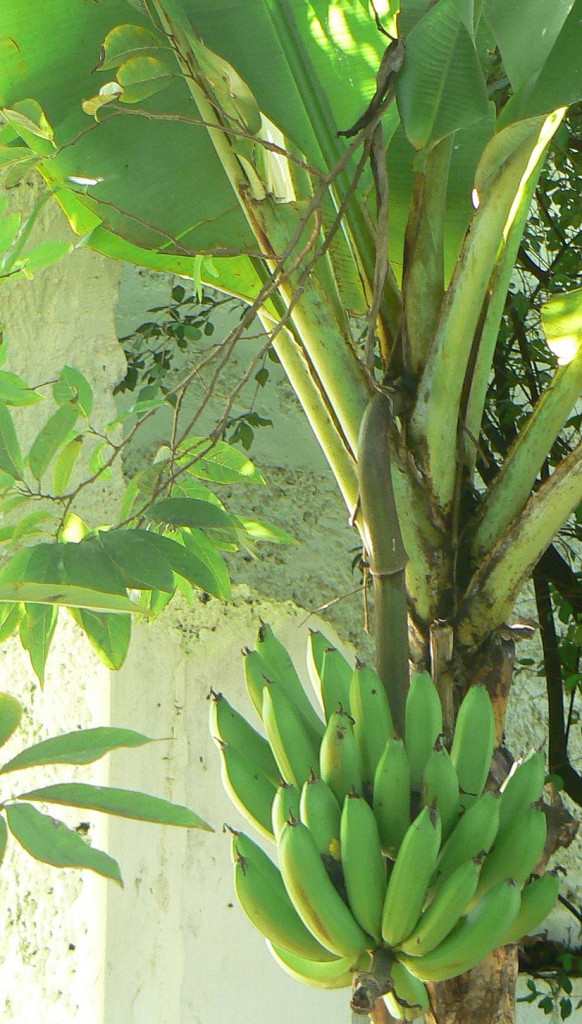 At the moment our team is scoping-out ideas to help boost private sector businesses and new export opportunities for the Caribbean region in low carbon technologies. Working in this strategic development area is exciting and I am discovering so much along the way, talking to various people in the field of energy and reading reports.
Some aspects feel nicely familiar because I started my career in water and waste management, but I have also come across ideas that I can use at home. I love building and adding-on more efficiency loops that minimise waste and damage around me, or finding new areas of inter-connectedness as well as incorporating local ideas and designs.
Recently there were three Caribbean winners in the GVEP (Global Village Energy Partnership) 2009 IDEAS Energy Innovation Contest for Latin America and the Caribbean. St Lucia provided two of the winners, one of which was a company who turn waste bananas into ethanol and methane. The other won by replacing the two-stroke engine ferry boats it currently uses with ones that are charged at a solar boathouse, so they only need a battery on board the boat for the trip between islands. Two great new green commercial business ventures and I certainly wish them every success. Lets hope more developments like this can become a reality across the region.
Funny enough, talking about connections, the banana power project was mentioned at the Pilot Programme for Climate Resilience (PPCR) meeting I attended in St Lucia last week. The project was mentioned as part of the stock-take of national climate risk management actions, which helped inform the group discussion on national priorities for scaling up adaptation. When it came to question time the local delegate next to me was really keen to hear more about the banana fuel project and who was involved. Over lunch we playfully toyed with branding this product…'Banana Juice – boost your power' or 'Banana Bolt - energy to stay in front!'. Of course we would have to 'run' this last one past Usain, but none of us felt capable!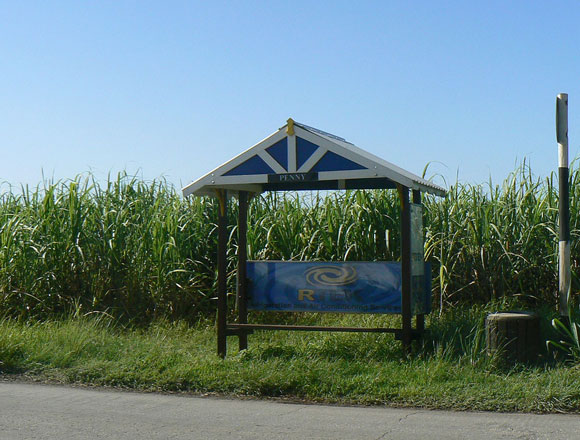 When I heard the words banana power, my mind made a connection to the first time I heard the words 'energy cane' at a panel discussion a few years back. This discussion was on renewable energy options for the Caribbean, hosted as part of an annual lecture series by the Barbados Institute of Environmental Professionals. At the time there was lot of controversy about bio fuels and the deleterious impact it had on food production, water consumption etc. But sugar cane and its waste material compared a lot more favourably to its counterparts like corn or soybean in these aspects.
With a high dependency on imported oil products (71%) for power generation and some of the world's highest electricity costs, the Caribbean is aware that cheaper renewable energy will provide win-win solutions for building climate resilience. However, changes in energy sources by substitution (e.g. bio-diesel) or using generation alternatives (e.g. wind /solar photovoltaics) is a complex issue. It goes beyond carbon footprint, cost savings or energy security issues, and often needs many physical requirements and adjustments to make it happen. I also think it will become even more important to pay attention to the controls on energy demand, to accommodate the limitations of our future energy supply when using these new sources.
Anyhow, you will notice that my smile is even bigger now when I drive home through the cane fields and see the banana trees. That is because while they are both an integral part of the landscape and history of the region, they now have a new and fresh dimension.