Last week, because of the weather, you may have had to walk to work. But when you get into your car most mornings you probably don't think twice about the journey ahead.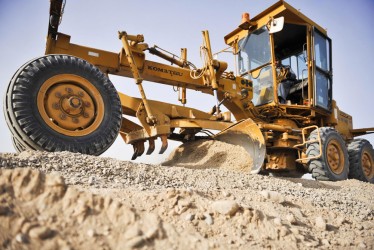 Roads are built and maintained in the UK everyday. And if you're like me, you take all this work for granted - except for getting irritated when I stumble across road works that weren't there the day before.
The Asia Foundation released their 2010 Survey of the Afghan People last month. The people of the South West of Afghanistan, which includes Helmand Province, said their biggest development priority was roads.
I was particularly pleased to read this, for two reasons.
Firstly, the people I live with in Afghanistan like to make fun of the fact that I manage road projects. More than once I've had to endure feigned yawns as I talk about the progress we are making. I walked home after the Asia Foundation presentation in our office feeling suitably smug.
And secondly, because it confirmed my view that the work we are doing to build roads in Helmand is really valued by the people who live there.
It is important that the people we are trying to help feel listened to. Ultimately these people know the needs of the community best. Imagine you were asked by your council what your town needed. You say a car park, but they build you a bus stop instead. Eventually you'd stop believing in your local authority.
The UK is on track to build or upgrade over 40km of road in Helmand in the next 12 months. You'd be amazed at the planning that goes into the roads before the shovel hits the ground. Detailed design, soil tests, mapping, acquiring land…the list goes on.
Roads in Helmand have been traditionally made of gravel. This is mainly because the material is available and cheaper to source, but they're not necessarily the best roads.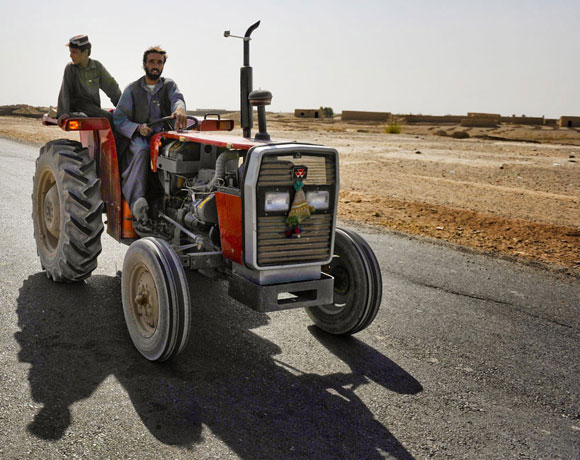 The roads we are working on will be coated in asphalt (that's tarmac to you and me). Not only are asphalted roads quicker to drive on but they also provide better security. It's much harder to plant explosives into asphalt roads, so people are more willing to travel on them. I think that's worth the extra cost.
These roads will help the people both socially, so parents can drive their children to school safely, and economically, to ensure farmers can access markets to sell their products. Around 80% of Helmandi's rely on agriculture for their income -  so it's no wonder that roads matter to the people of Helmand.
If someone talked to me about roads I'd probably be yawning too (before I started this job anyway). But now I think it's really interesting. When you wake up tomorrow morning and get in your car, take comfort in the fact that someone has put a lot of effort into ensuring that you get to work as quickly as you can. It's just a shame that they can't do much about the snow.