Hello from Kinshasa – or, I should say, mboté or perhaps bonjour!
I have just moved to the Democratic Republic of Congo (DRC) to take up my new post as Infrastructure and Environment Adviser.
I have a fascinating and challenging three years ahead of me. DRC, a country of 67 million people, is 168th out of 169 in the latest rankings in the Human Development Index, which measures countries' levels of development. Life expectancy is just 48, and the average adult has had only 3.8 years of education. Civil wars since the late 1990s are thought to have led to the deaths of up to four million people – more than any war since World War II.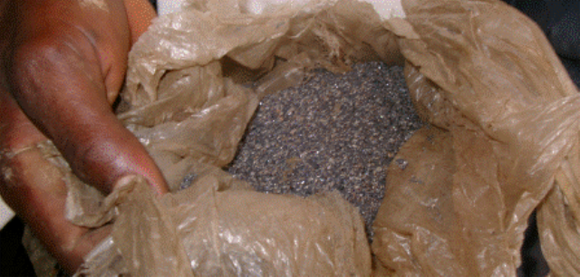 Yet there is reason for hope. DRC held democratic elections in 2006 for the first time in forty years. It has an incredible amount of mineral wealth, from gold to recently-found oil to coltan, the hugely valuable mineral used in mobile phones. And it has an abundance of natural resources, with almost half of Africa's forests and huge hydropower potential. If well managed, these natural attributes could be turned from fuel for war, to a huge force for good.
My role here will focus on helping DRC to build much-needed roads, provide water and sanitation to people, and ensure the country's unique environment is protected.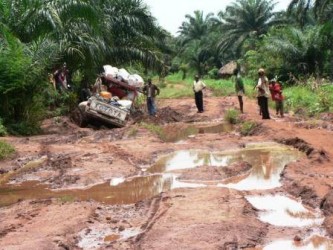 DRC is huge – as large as western Europe – but has just 2,000 km of useable, paved roads. To put that into context, the UK has 398,000 km. Yet roads are fundamental to security, prosperity and development. Roads offer access to markets in war-torn areas, providing an incentive to invest in peace. They allow people to reach much-needed health services, or to get to school. And they allow security services to establish rule of law.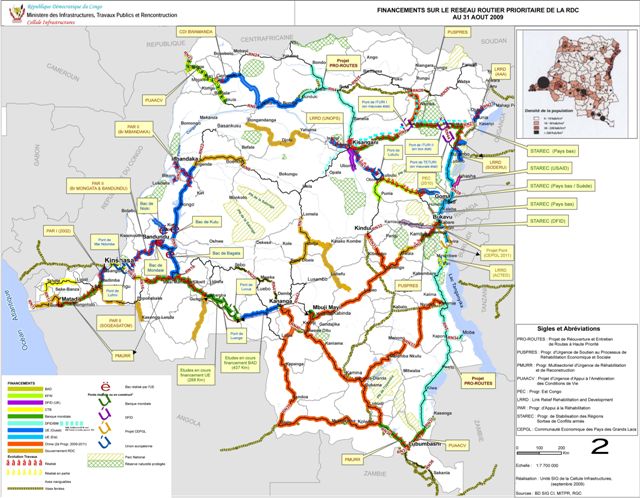 So a number of my upcoming blogs will talk about the reasons DFID supports investments in roads, and the opportunities and risks of road-building. In other posts I'll take you through our work on water and sanitation, lack of access to which is one of the major health concerns facing DRC. I'll also talk about the environmental challenges faced by DRC and DFID's programmes, as well as the environmental and social risks that the work we do could entail if we don't manage them well.
I tried to kick off this introductory blog with the languages of my new country, but since my French and Lingala aren't yet quite up to scratch, I'll stick to English for my future posts. Until then: kendéke malámu, au revoir.