Hi – my name's Francesca, and I've just arrived in Afghanistan to work for DFID. Over the coming months, I want to share with you my thoughts on the country, on our work here and most importantly - what life is like for ordinary Afghans.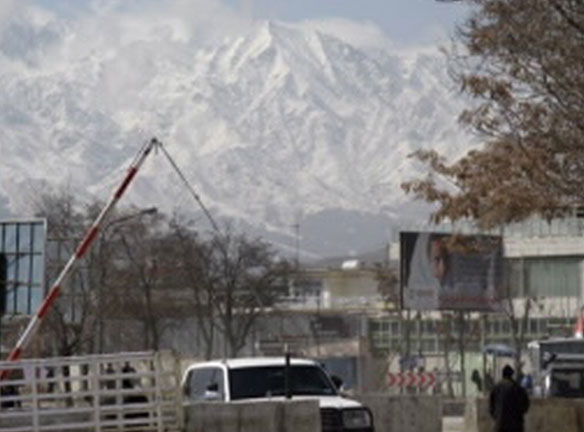 As I stepped nervously off the plane, surrounded by the snow-capped Hindu Kush mountains I realised my adventure in Afghanistan had truly started.
I had come prepared for the cold - currently hitting minus six degrees at night - and they tell me this is a mild winter. But I had not paid enough attention to the altitude. Kabul is around 6,000 feet above sea level, and as a result the first few days of meetings passed by in a blur of jet lag and altitude sickness.
Having overcome this I was struck by two things - the beauty of the country and the friendliness of the Afghan people. I've already been out to see some of the historic sights in Kabul – and gained an appreciation of the turbulent history of the country over the last thirty years.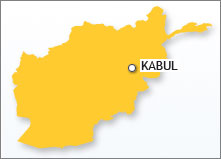 Why have I volunteered to come here, I hear some of you asking? Briefly, because after visiting Kabul and Helmand several years previously I was determined to come back and make a contribution, however small, towards building a more secure and prosperous Afghanistan.
Over the coming year I will be working for DFID on a programme that aims to improve the delivery of basic services such as water, health and education to people in the provinces and districts, many of which lie far from the capital – and are in places which don't see much visible help on the ground from the Afghan Government at the moment. While in the UK we expect such services to always be on hand, many Afghans are used to living without such basic things. By establishing a link between the provinces and the Afghan Government in Kabul those of us who work in development hope it will improve security by demonstrating that the local population can rely on the central government, rather than turning to the insurgency.
It might not be the thing which instantly grabs the headlines when you think of news reports of Afghanistan, but in the longer term this work is vital.
In my first two weeks I travelled to Helmand to see how the programme is working there. You can't fail to be impressed by the work of the staff in the UK-led Provincial Reconstruction Team based there. The military and civilian staffs work alongside one another to ensure that the gains made in security are backed up efforts to stabilise the area. In Helmand this has resulted in new schools through to the start of the development of a business park to attract private investment in the area. Slowly, as progress is being made, you see people returning to the area, and towns and cities bustling with people in a way that was unthinkable even quite recently.
On my return to Kabul I met with ministers and senior officials within the Afghan Government to explore what further support could be provided to this programme. No doubt there will be many more meetings to come, but it is an exciting time to be here and work with my international counterparts to make this a success.
Obviously security remains an issue here. When there is a security breach, it does remind you this isn't a game – this is serious. But there is still great hope - the majority of Afghans want a different future in which they can raise their children in safety, and follow their hopes and dreams. I am very proud to be here.