There's nothing quite like a drive in the country to understand the scale of a country's development needs.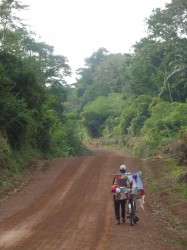 Whether in an armoured vehicle back in Helmand, on a field trip in Zambia in a previous role to see what scope there was for helping farmers adapt to climate change, or last week driving along roads funded by DFID in eastern DRC, you can find out a great deal by travelling through rural areas and talking to the people who live there. I saw areas that had been inaccessible for 15 years or more, where economic activity was just beginning to take off again. I met people accessing health services for the first time in years. But I also saw where the roads ended, making reaching markets and basic services an everyday problem.
I'll write more about my visit in the coming days, but the Secretary of State for International Development, Andrew Mitchell, last week announced the results of two major reviews that will shape the way DFID delivers aid over the coming years – and the results it will achieve. My journey last week showed me just why the plans for DRC came out the way they did.
DFID's support for DRC will almost double over the next four years. This is happening not only because of the huge needs of DRC – some of which I wrote about in my last post – but also because what happens in DRC is of regional and global importance. DRC has the potential to become an economic powerhouse and a regional and global force for peace and stability – under the right conditions.
Delivering effective development assistance can be a risky business, especially in countries where capacity is low or corruption high. Full delivery of the UK's aid offer will be linked to progress by the Government of DRC on ensuring that results are delivered for the poorest, that the UK taxpayer's development assistance is good value for money, and that it is spent in a fully transparent and accountable way. We're already supporting voter registration for this year's elections to ensure a high turnout to vote, and we're working with the government on high-level reform such as public financial management – and we'll continue this crucial work to ensure our aid is delivered well.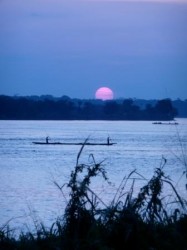 And while it is often harder or more expensive to work in fragile states than in more stable ones, we can deliver some seriously important results by scaling up our aid here. Over the coming years we'll deliver 9.5 million bednets, to protect at least 15 million adults and children from malaria. We'll support 186,000 girls and 186,000 boys to go to primary school. And we'll empower 1.5 million people to monitor the performance of their local government.
So what will the new announcement mean for my own work? For a start, I'll be building a lot more roads – 1,700km, to be precise. We know – and I've seen – that roads are critical to increasing access to markets and services, that DRC's infrastructure needs are enormous, and that we can deliver results through our investments in the sector.
It will also mean that we link up our work on infrastructure with other bits of our programme. Over the next four years we'll be ensuring 6.2 million people have access to clean water, adequate sanitation and hygiene education. It's hard to ensure that people are able to live in a healthy environment when they are in an inaccessible area. So linking up our work on roads with our work on water and sanitation – or indeed on health or education – will be crucial.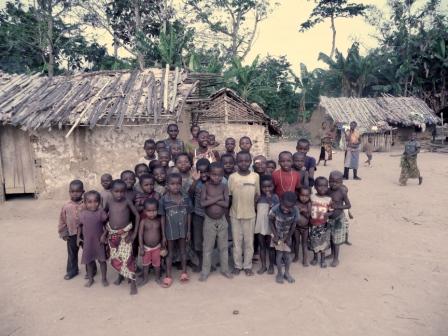 One of the most important things I've learnt over my years in DFID has been to focus resolutely on the outcomes our development assistance can deliver. In other words, not how much we spend, but how many people we can get into school, or how many fewer people suffer from HIV, for example. The tough questions we've asked ourselves over recent months have helped focus even more on the results we can deliver for those most in need. We are set to make a real contribution to help the DRC become a more prosperous and stable country. I wonder how different things will look when I drive around the country in four years' time…