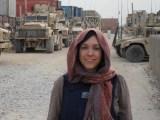 I have just returned from another stint in Helmand. Whilst for many, Helmand might evoke images of warfare as seen through news reports back in the UK, I was left with an indelible impression of courage and fortitude as demonstrated by three female provincial councillors.
I met them whilst in Lashkar Gah where I attended a meeting between the head of the Helmand Provincial Reconstruction Team (PRT) and the provincial council.
The key role of the provincial council is to represent citizens' concerns to the local government. They have just finished preparing the first provincial plan encompassing the needs of the communities across the province and prioritising what actions need to be taken.
The Helmand provincial council is composed of 15 provincial councillors, four of whom are women, elected in their own right. As a percentage this is more than the number of female MPs in the House of Commons. This is remarkable for several reasons.
For centuries many women in Afghanistan have been denied the right to inheritance, the right to vote, the right to work, and even choose their own partners in marriage.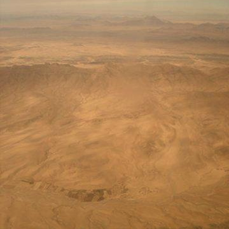 During the rule of the Taliban, from 1996 to 2001, women suffered particularly harshly. They were forbidden to work or leave the house without a male escort. They were also not allowed to seek medical help from a male doctor, and forced to cover themselves from head to toe, even covering their eyes.
Since the fall of the Taliban in late 2001, many would agree that the political and cultural position of Afghan women has improved substantially. The Afghan constitution, agreed in 2004, states that men and woman have equal rights and duties before the law. At the provincial level the national recommendation stipulates that 25% of the provincial councils' members should be women.
The female councillors I met were incredibly impressive. In a room of men, where society might traditionally expect them to be reserved, they were articulate, even feisty, and outspoken.
With the recent improvements in the security situation they have been visiting districts and engaging local women's groups in identifying local needs. In an environment traditionally dominated by men they are creating space for women to express their views and shape the development of the province.
Despite these changes many challenges still remain. Many families still restrict their own mothers, daughters, wives and sisters from participation in public life in rural areas.
Evidence from other conflicts show that women generally play a moderating role against extremism and the role of these female councillors should not be under-estimated. In the darkness that sometimes pervades conflict-affected areas such as Helmand, they represent a bright light of hope.