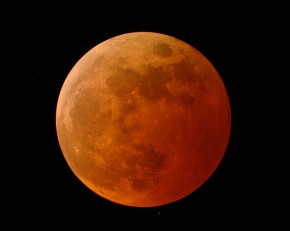 Last week, as I was sat in the garden outside our accommodation, I saw for the first time a lunar eclipse – it was stunning. As the earth's shadow slowly slipped across the silvery moon surface it was transformed into a reddish brown. With the moon's light dimmed you could suddenly see all the stars in the sky and I was even lucky enough to see a shooting star.
It is easy to think of Afghanistan as a conflict ravaged country devoid of any beauty but the opposite is true. If anything the landscape of this country, from the rugged mountains to the lush verdant valleys, down to the barrenness of Helmand in the south, makes the impact of the conflict all the more poignant.
Recently I travelled with a few colleagues to a mountain village outside of Kabul. This area was previously a favoured spot of the first Mughal emperor, Babur, who visited it for its gardens. Later it became British Officers' favourite place to come and relax during the first occupation. Now it is routinely enjoyed by travellers. Renowned for its scenery, the area around the village is also known as the fruit bowl of Afghanistan, with its fruit trees and vineyards. For us it was a rare opportunity to escape Kabul for a couple of hours at the weekend and explore Afghanistan.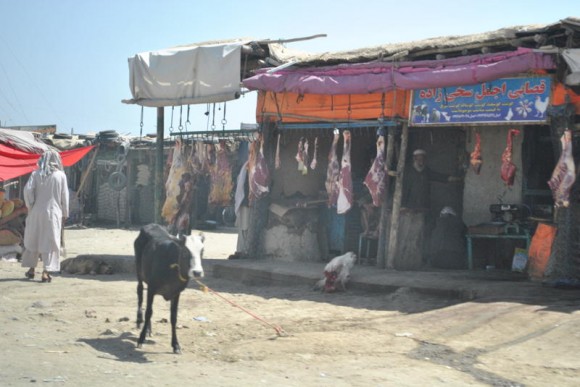 When passing through the village we came across the local butchers. Rather ominously a calf was tethered up outside the entrance - the rather macabre scene of all the meat hanging next to it made you wonder how many of its relatives had gone before...
The village was also the start of a three hour climb...it's classified as a gentle walk but at altitude, in the midday sun and wearing a headscarf it felt like I was climbing Everest. We walked alongside a crystal clear blue river. On either side we were surrounded by mountains which rose up steeply. Intersecting the river and mountains were hundreds of fruit trees all in bloom.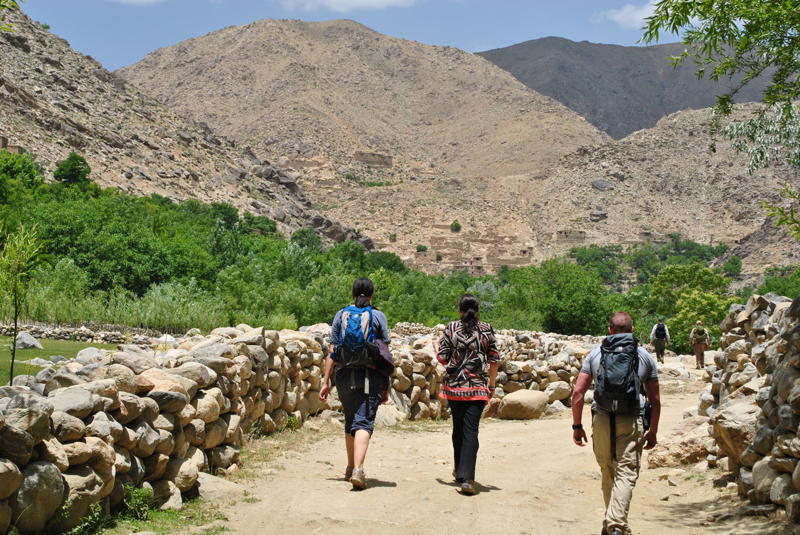 The further we climbed the less people we expected to see but half way up we came across another small village with a school. The local Afghans seemed quite intrigued by our presence but we were warmly welcomed with a few attempting to engage us in conversation. You would regularly see boys splashing around in the rivers to cool down. Noticeable by their absence were any women or girls.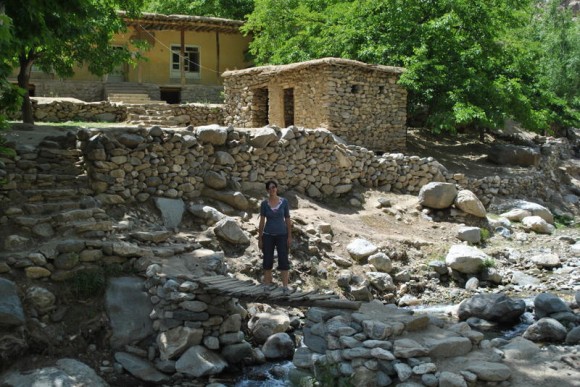 At the pinnacle of our climb we reached another village that clung to the mountains, separated by two converging rivers. It was simply stunning and the perfect place for us to stop and rest. This side of Afghanistan is rarely seen in the pictures reported back home and the fact it remains unspoilt is part of its charm. If we were anywhere else in the world this part of Afghanistan would be a honey pot to tourists and travellers with guesthouses springing up all around.