Thinking about what to blog on the theme of food for Blog Action Day, I considered what cooking has to do with poverty. Many people would point to the role of dietary habits in tackling malnutrition, and they'd be right. But another crucial link, now starting to get the attention it deserves, is between indoor air pollution caused by the inefficient traditional cookstoves in use in much of the developing world, and ill-health in poor households.
As I've mentioned in previous blogs, the health effects are now well documented. In India, fuelwood (aka "traditional biomass") remains the main energy source for cooking in rural areas, accounting for 75% of total rural energy demand – a statistic which in itself reveals the extent of rural poverty in the country. WHO ranks the resultant indoor air pollution as the third highest risk to health in India, after malnutrition and unsafe water, with women and children most affected. Recent research (you can download a PDF report here) suggests it is responsible for an estimated 570,000 premature deaths each year in India.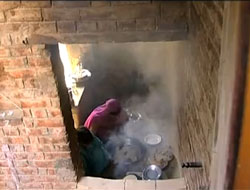 There's now increasing recognition of the contribution of traditional cookstoves to global warming, via emissions of soot, or "black carbon". Although short-lived in the atmosphere compared to greenhouse gases such as carbon dioxide and methane, black carbon is a powerful absorber of solar radiation and therefore a significant contributor to global warming. For the first time through long-term field-based monitoring, researchers at The Energy and Resources Institute (TERI) in India have quantified the major contribution of traditional cooking practices to concentrations of black carbon (again, you can download the full report here).
As well its effects on health and global warming, widespread reliance on traditional cookstoves is a major source of drudgery for women, who in many rural areas spend several hours each day collecting fuelwood. This activity also contributes to degradation of forests. It's clear that if something can be done to reduce reliance on traditional, dirty cookstoves, we can expect multiple benefits – in terms of health, poverty, climate change and environmental sustainability.
On the face of it this might not appear a particularly difficult challenge, but in practice there are lots of barriers. These include a lack of appropriate technologies (for instance, stoves that deliver significantly better performance at an affordable cost), a need for clear performance standards and certification systems, lack of viable business models for distributing stoves to households, access to consumer finance, and insufficient awareness of the benefits of adopting improved cookstoves.
Overcoming these barriers will require complementary action by governments, the private sector and NGOs. The Indian government hopes that its National Biomass Cookstove Initiative will deliver a breakthrough on the sort of scale that's required.
At DFID, we are supporting these efforts through a new five-year partnership with TERI. The aim is to support research and development of new technologies and business and financing models, working with government, the private sector, banks and research institutions, to scale up deployment of new, improved cookstoves. The partnership will help TERI to expand and deepen the work it has already started on clean cooking energy – watch the video below for more on this:
We're excited about the prospects offered by our work with TERI. Past experience with cookstove initiatives suggests success is far from guaranteed, but hopefully with new approaches and more concerted action the chances will be better than before. And given the evidence on the development gains at stake, it's a risk worth taking.
---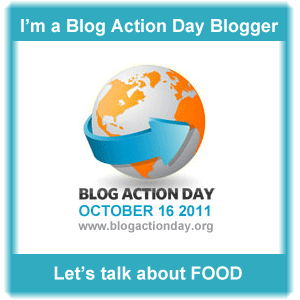 This blog is part of Blog Action Day - #BAD11 - an annual event that focuses bloggers around the world on one topic, for one day. Coinciding with World Food Day on 16 October, this year's Blog Action Day topic is 'food'.
Find out more about DFID's work in food and nutrition and get the latest updates on the food crisis in the Horn of Africa.