My name's Matt Gluyas and I'm embarking on what could be a life-changing trip to Nepal with Restless Development, as part of the International Citizen Service  (ICS) programme.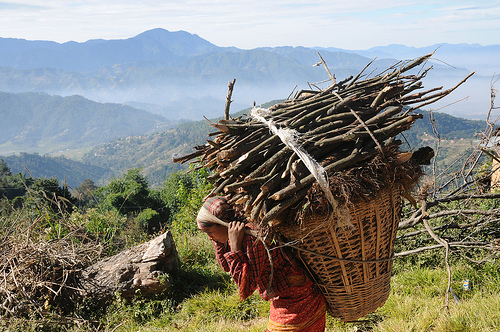 I chose to apply for an ICS placement because of the skills and opportunities it could present to me, both in country and when I get home.
I also think a lot in today's 'westernised' society is taken for granted and that taking part in an ICS placement is an amazing way to change this – both for the individual and for their communities as part of the social action each volunteer commits to undertake upon their return. Becoming a part of these social action projects at home is intended to help us help other people in the UK understand why reducing global poverty is important and how they can help.
I have had a strong interest in global development for the last few years and thought ICS could be the best opportunity to experience this first-hand. From the placement, I expect to gain a better understanding of global development and especially how to empower and educate people to make a difference in their communities. I hope the skills gained through the ICS will be life-changing and potentially lead me into a future career.
I am also looking forward to soaking up a lot of the culture from Nepal and possibly sharing some aspects of our culture with them as well. I will be meeting a lot of people and hopefully making a lot of friends (British and Nepali) during the placement, which is also going to be a great help if things get tough at any point.
For the first few weeks in Nepal my group will be completing some core training regarding our placements, so no prior knowledge is necessary. I was quite nervous when applying for the ICS, but I find a good way of getting over nerves is to 'drop yourself in the deep-end' and then tell yourself there's no going back so you have to deal with whatever's facing you.
My placement will be specifically challenging I think, as it places us in Nepal over the Christmas and New Year period. For some this wouldn't necessarily be an issue, but I've always enjoyed the break with my whole family. There's normally around 20-30 of my close relatives around for these events and this is my first time to miss it.
The upside to being away when others are with their families at home, is that all us volunteers will be in the same boat, and the group of us going from the UK will all be together in Kathmandu, having had two weeks beforehand to get to know each other.