It was in early 2011 that I found out about International Citizen Service and learned about the different organisations it works with such as youth-led agency Restless Development.
I was most intrigued by this agency as their motive to empower young people to bring about change really inspired me and led to one question: where do I sign up to become part of this movement?
Since then, I am pleased to say, I have been given a placement through ICS and Restless Development to live and work in Uganda from January to March, as a leader on different projects, including raising HIV/AIDS awareness and working with street children.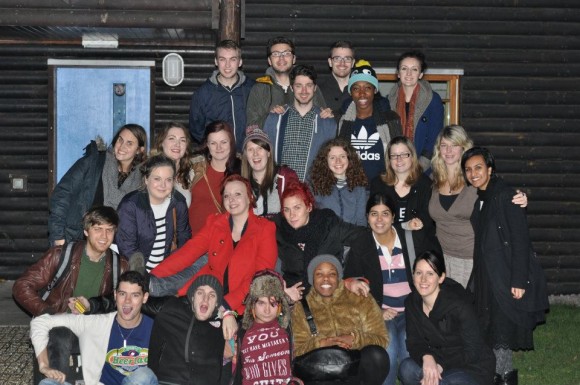 Throughout 2011, Restless Development has encouraged and supported me in many opportunities to help prepare me for my placement. I've developed my awareness of the Millennium Development Goals and got engaged in tackling social issues by becoming a Development Trainer/Peer Educator in the UK for the global movement Dance4Life - an organisation which seeks to inspire and educate young people to help push back the spread of HIV/AIDS. Restless Develoment''s support has helped to increase my awareness of various issues and also broadened my skills, which I hope to use on my placement.
This time next week I will be in Uganda, beginning my journey with ICS/Restless Development. Throughout the process of applying, being accepted and completing my training, the reality of what I am about to embark on has not really sunk in - until this week.
The excitement that I felt throughout the preparation and training has this week turned into general panic about packing, choosing between books like 'Eat, Pray, Love' or 'On the Road' to read when travelling, deciding which clothes I will actually wear, trying to figure out what insect repellent works best, and, most of all, the reality of living abroad in a new environment far, far away from the familiarity of home.
Attempting to ignore all the horror travel stories that I've heard from many people since announcing that I'm going to Uganda, the main feeling ahead of leaving for three months is strange in that it is a mix of both eagerness and nervousness. My training has comforted me to know that this is normal. Not only did I receive guidance, support and information about my placement, I was also able to meet many other volunteers, all about to commit to similar experiences.
I fly out in a couple of days and, though my nerves sometimes take over, I hope I am ready and willing to put my motivation and enthusiasm into the experience I am about to undertake. I cannot wait to be in a new cultural environment, meeting new people and national volunteers, and working together towards helping that community.
I'm also really looking forward to sharing my experiences through this blog and recording in various ways what I go through and what I encounter whilst living in a totally new place. This blog will serve to explore my life in a developing country and having written this, my first piece, you perhaps want to know how I am feeling now.
I feel good… I feel that I am ready. So here goes…. January 8th – flight to Uganda – my adventure begins…