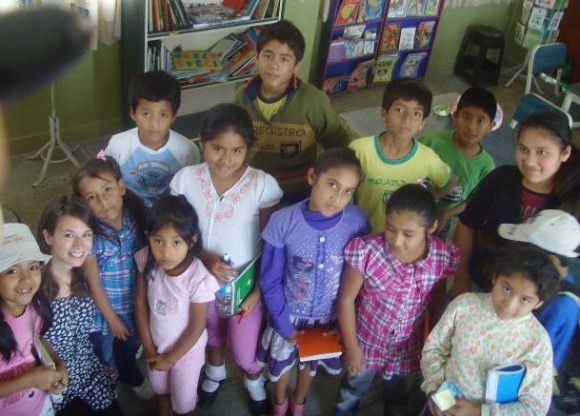 "Do they drink anything apart from tea in England?" That was just one of the questions our students had for us in our first week of teaching at a youth centre in Villa El Salvador, Peru.
Although I couldn't entirely deny our love of tea, the children were surprised to find out that, just like them, we English folk are also partial to a coke every now and then!
However, they were disappointed to discover that we don't have the popular Peruvian beverage 'Inca Cola' which is an incredibly sugary, incredibly yellow, fizzy drink.
A love of Inca Cola is just one of the many things we have been taught by our students. Although we are supposed to be teaching them, you can't fail to find yourself learning so much from the people here and their inspirational attitudes towards life.
Forty years ago, Villa El Salvador was just another part of the desert: no houses, no life, and definitely no infrastructure. It is incredible to me that they have managed to build an entire town out of nothing but sand and solidarity.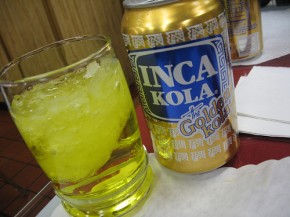 Despite this deep sense of community spirit, Villa El Salvador is not without its problems. Drug addiction, gang culture and child prostitution are all issues facing the youth of the area. To deal with this, the organization we are working with aims to provide an alternative for kids outside of school.
Here in Peru, it's the summer holidays, so a lot of the work we are doing is keeping young people occupied and off the streets. Teaching English has been a completely new for me personally, as I have entered a whole new world of lesson planning and worksheets.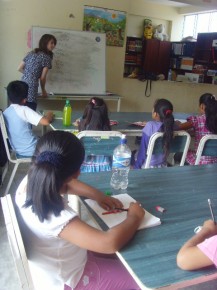 The one thing that really has made it worthwhile is the sense of achievement you feel at the end of a lesson, when a class can come out with a stream of English words that only a couple of hours ago, were nothing more than alien sounds to them.
Or possibly even better than that is the sense of pride you feel in small, but important personal achievements: when that one shy child who had been keeping quiet all lesson, starts getting involved and jumps out of their seat to answer a question.
It's only been a week, and, as you can probably tell, I'm already getting really attached to Peru, to our students, and (worryingly) to Inca Cola.
---
Ceri, Esi and Mohammed volunteered for ICS last year. Hear them talk about their experiences in Ethiopia, Uganda and Kenya in the latest DFID podcast. Listen here, or subscribe on iTunes.