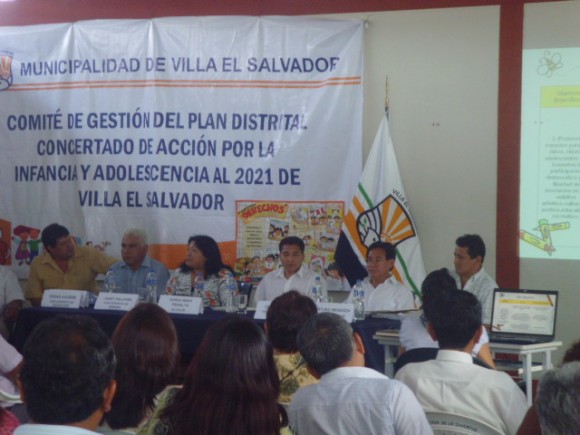 Young people complaining about adults. Could be anywhere in the world. Could even be the UK. But in this case, it is Peru.
Over the past few weeks, I have been lucky enough to attend several meetings, forums and community events addressing youth issues in Peru and one of the problems which is brought up time and time again is that many young people feel failed by the education system, which they say doesn't prepare them for the workplace or provide them with any leadership skills.
Often, young people seem to feel excluded from the decision-making process and see adults as authoritarian and indifferent.
Whilst these are ideas that have probably been expressed thousands of times by young people all over the world, in Villa El Salvador, they are doing something to resolve the situation. There is a particular focus on young people and the importance of making sure that they get involved with the town whose future they will be in charge of.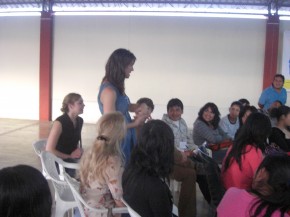 A meeting I attended last week included both young people and people who run youth organizations. After introductions – and a personal achievement of managing to explain exactly what we were doing there, in Spanish – there was a general discussion about the main problems currently facing young people in Villa El Salvador.
Information was provided about different help available, such as workshops and the free courses which we are currently teaching. On top of this, the young people decided to organise themselves in order to be able to be represented and participate more effectively by appointing a president and committee.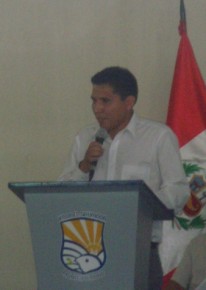 This proactive attitude was also clear at the next event we attended: the first meeting of 2012 for the leaders of different organisations in Villa El Salvador to see how the strategic plan for the young people of the area is being carried out. This plan targets the main problems facing infants and young people and has been in place since 2007, with the goal of achieving its aims by 2021.
The progress towards these aims was discussed by a panel made up of representatives of the separate commissions dealing with the four different areas targeted by the plan:
- Protection of infants and young people
- Health
- Education
- Participation of young people in the community
The panel's presentation was followed by a speech by the recently appointed 26-year-old mayor of Villa El Salvador, Guido Iñigo, who, as a young person himself, highlighted the importance of the commissions' work towards the plan's aims. The panel then divided into separate groups to lead discussions about the issues raised with other members of the community.
I have learnt so much from the way in which people here deal with their issues and are able to directly participate in their community to effect change themselves. Hopefully, we can follow their example in resolving some of the issues facing young people back in the UK as well.