The UK and Tajikistan are really very similar. They are a similar size (both around 140,000 square kilometres), they are home to several ethnic groups, and their capital cities (London and Dushanbe) are the largest cities in each country, and home to the wealthiest residents.
The recent Sunday Times "Rich List 2012" listed a number of billionaires in the UK, and while this may not be true of Tajikistan, Dushanbe certainly has a number of wealthy residents, as evidenced by the Lexuses and Porsches driving the streets.
Wealth is, of course, relative, and this excellent blog post illuminates the perhaps surprising fact that the middle classes typically earn around half the national income, irrespective of country (once incomes are "normalised" for income-per-capita). So, with around half the national income falling to the middle classes, the interesting analysis is in what happens to the other half, and how this is distributed between 'the very rich' (the richest 10%) and 'the very poor' (the poorest 40%).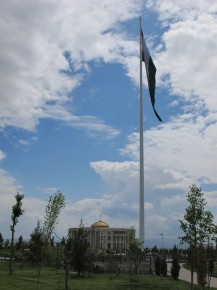 In the UK, wealth and income drop in more rural areas, which will come as no surprise following the commentary around the recent proposal to link public sector pay to average regional income.
In Tajikistan too, regional pay and income is markedly low, as one would expect in a country listed by the World Bank Development Indicators as the 32nd poorest country based on Gross National Income (GNI) per capita in 2010. This, and the lack of employment opportunities, are significant reasons why such large numbers of Tajiks choose to migrate to Russia each year in search of more prosperous opportunities.
DFID is working proactively on this issue, both by supporting those who choose to migrate through the provision of advice and information, and by developing the investment climate and opportunities for the rural economy to flourish. One such project, entitled GREAT (Growth in the Rural Economy and Agriculture in Tajikistan) is tackling this from the point of view of promoting growth in rural Tajikistan, from agriculture to road-side enterprises servicing trade routes. And one of the key criteria is that this needs to be done in an inclusive way, helping those who are currently in the pooorest 40%.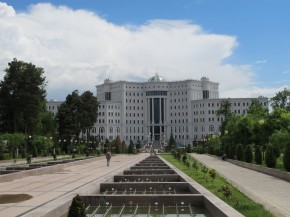 I was discussing all this with colleagues from Germany, the USA, Australia and Afghanistan last week in Dushanbe, and one very knowledgeable and experienced development colleague reminded me of an additional significance of this rural work.
Yes, of course working to help Tajikistan's poorest is compelling enough. However, many of the poorest rural areas in Tajikistan border Afghanistan (Tajikistan and Afghanistan share a 1,200km border).
For Tajikistan to remain the peaceful country it is today, it needs to ensure the insurgency from Afghanistan, promising wealth and a better life, cannot take hold. And what better way than by empowering and supporting these residents to achieve this on their own terms? That, I think, really would be GREAT.