Hello and thanks for reading. After a year of managing the UK's humanitarian programme in the Democratic Republic of Congo (DRC) based in the capital city  Kinshasa, I'm off to the east of the country for a few months. I'm going to look at how our programmes are working to help those affected by worsening violence in this region and what we could be doing better. I'll be visiting DFID funded projects and working with the partners who implement them to think through how we can reach vulnerable people more quickly, with the assistance they need most, in a way which has lasting benefits. At the same time I'll be looking at how our emergency assistance programmes intersect with our efforts to bring peace to the region, and to generate economic growth for all.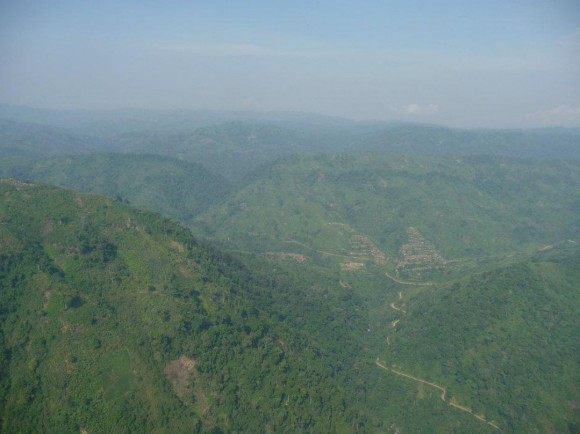 It's a great opportunity to take stock of what we're doing, what's working well and how it all adds up. I'm hoping to use this blog to share my findings, hear your reactions and comments, and keep you updated on the rapidly-evolving situation in eastern DRC.
As you probably know, 2012 has been a bad year for this part of the world. A mutiny from the national army in April led to the creation of a new rebel group – M23 – who have taken significant territory, including major towns, in North Kivu, and have threatened the provincial capital of Goma. They are now setting up their own administration in controlled areas, levying taxes and appointing ministers. However, it's not the M23 conflict itself but the security vacuum created elsewhere in the east, which has had the most dramatic consequences for the population of the region, as security forces have focused on containing the rebels.
The lack of state control – always a problem, but now exacerbated – in Orientale, large parts of North Kivu, South Kivu and Katanga has allowed the vast number of existing armed groups to recruit, rearm, take territory and carry out brutal attacks on civilians, including widespread sexual violence and recruitment of children. It's also enabled new armed groups to emerge, and existing inter-ethnic and inter-community tensions to erupt into violence.
At the start of 2012, there were 1.7 million people in DRC who had fled their homes to escape attack and were living in temporary shelter or with host families. There are now more than 2.2 million, many of whom urgently need clean water, food, healthcare, basic equipment, education for their children and protection from further attack. This number is growing every day. As clashes between the bewildering array of militia groups take place all over the region, and front lines shift, some families have to move again and again, often so quickly that they cannot take food or possessions with them. The humanitarian system in DRC is struggling to keep pace with rising need.
The UK provides significant humanitarian support in DRC, not just to those in the conflict zone, but also to those affected by severe malnutrition and disease outbreaks throughout the country. Over the next few years we have committed to reach 2.1 million people per year with emergency assistance, and to ensuring that this assistance is reaching the right people, at the right time and in the right way.
We've also promised to prove that it's making a difference to people's lives, not only in the immediate term, but in preparing people and communities to withstand future shocks. In order to ensure our assistance is having the maximum possible impact on those who need it most, we need to closely follow the changing context and the systems for getting help to displaced people. We also need to talk to people affected by the conflict to find out what it is that they need to rebuild their lives, and to our hardworking delivery partners to find out what would help them to do even more. My goal over the next few months will be to do exactly that.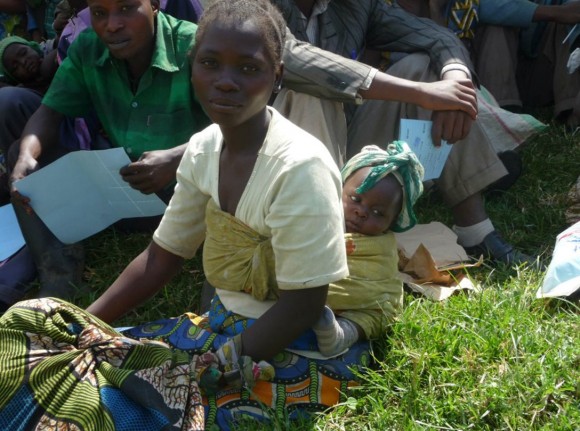 For a quick outline on how eastern DRC got to where it is today, take a look at the BBC's summary. It's only a short summary and there are many dynamics, agendas and historical influences at play. If you're interested in learning more, there is a wealth of fascinating literature on this subject. I highly recommend Jason Stearns' excellent blog, his recent book Dancing in the Glory of Monsters or Gerard Prunier's Africa's World War.
So, in short, the people of eastern DRC have been subject to 17 years of attacks, displacements, looting and generalised insecurity, during which an estimated 5 million people have lost their lives from conflict-related causes. The presence of one of the most expensive peacekeeping forces in the world has had some impact, but is not doing enough to keep civilians safe.
It's clear that in order to bring lasting peace to the region and end the cycle of violence, a durable political solution is needed, with the cooperation and involvement of all parties. The east of the country needs to be brought back under state control, and capable state security forces in the region need to be properly trained, equipped, paid and most importantly to be accountable. Young people need to know that there are viable livelihoods available which don't involve picking up a gun, and that these livelihoods are protected by enforceable laws, so that incentives to join armed groups are reduced. Ethnic frictions and tensions over land and resources need to be addressed and peaceful compromises reached. The UN peacekeeping force needs to do more to stabilize the region and protect its people.
The UK is supporting international efforts in all of these areas, to bring an end – for good - to violence in this part of the world. But all this won't be achieved in the immediate term, and until it is we need to ensure that all those who continue to be affected by violence have access to lifesaving and life-sustaining basic services in safe and healthy sites, in ways which – where possible – leave them better able to cope in the longer term.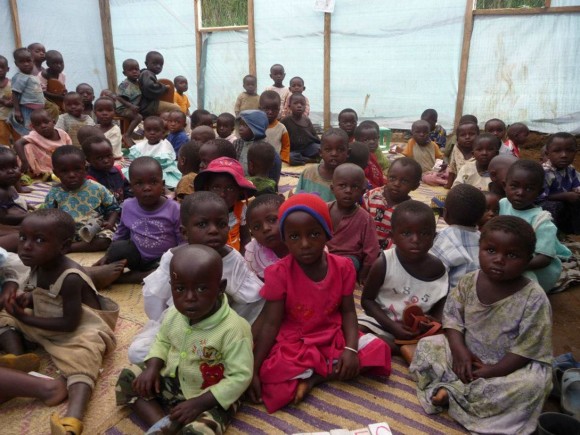 Thanks for reading – I'm hoping to keep you updated on what I see and learn, and hoping that you'll let me hear your reactions through the comments section. I'm new to this, so do let me know what you're interested in, what's boring you and what you'd like to see more or less of. I'll be packing my bags, waving goodbye to friends in Kinshasa, and touching down in Bukavu, the regional capital of South Kivu, soon and will be checking in as soon as I get started.