Today is Human Rights day and the last of 16 days of activism to end violence against women.
Around 140 million women are living with the effects of Female Genital Mutilation/Cutting (FGM/C). In Africa alone, there are around three million girls who are undergoing the practice of FGM/C each year. This doesn't even include the women and girls who are at risk in Asia, the Middle East, Latin America and from these communities in Western countries.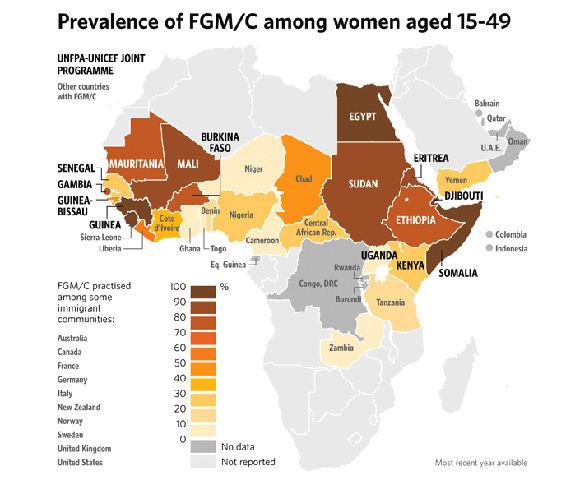 Some mothers are taking a strong stand against FGM/C. I have witnessed good examples of this in Senegal. Mariama, a 17-year-old born in Pata where FGM/C has been abandoned, is the mother of a two-year old girl and swears she would 'never accept' that her daughter would suffer as she did: "I had great difficulty at the time to have my first sex but also giving birth to my child."
Khardiata, another young mother of an infant boy said: "I know I would not want my daughter to be circumcised if I had one."  However, she believes that going against the wishes of the elder in her village in Gambia, where FGM/C is still widely practised, would be difficult. She thinks her village should follow the example of Pata in Senegal. She believes that greater understanding of the dangers of the practice at all levels, especially among older generations, will bear fruit and that more communities will eventually end the traditional practice.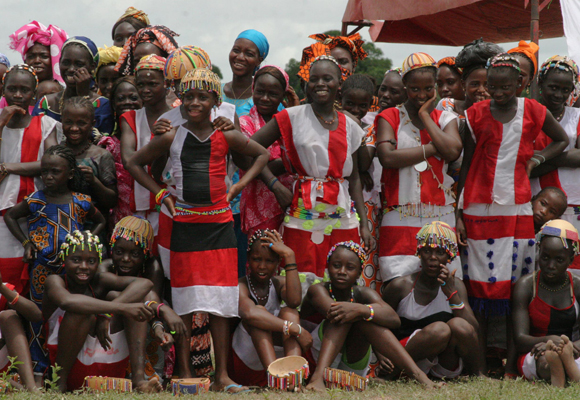 Encouraging countries to abandon the practice of FGM/C is what the UNFPA-UNICEF Joint Programme is seeking to achieve. Last week, the Female Genital Mutilation/Cutting  Donor Working Group met at the Department for International Development (DFID) to discuss the issue of abandoning  the practice.
I am very excited to see that DFID is strongly coming on board to encourage the end of FGM/C as this  issue  does not receive enough attention or funding and the needs are enormous.
DFID's commitment to ending Female Genital Mutilation/Cutting and the speech from Development Minister Lynne Featherstone was very inspiring. As she asserted in her speech to the working group: "Too little is invested in this issue – too little money, too little research, too little attention."
The lack of funding has been a challenge for the UNFPA-UNICEF Joint Programme on FGM/C. Out of the $44 million that was budgeted in 2007-2008 when the Joint Programme was launched, there still is a $16 million shortfall for the 2008-2013 programme cycle.
The Donor Working Group was a good opportunity to realise the challenges we have to face, such as the need to have more coordination in an environment of limited resources. Also, the lessons learnt from the Joint Programme teach us that it would be a good idea to use what we learnt to address other culturally sensitive programming, such as early marriage.
There is increasing momentum within Africa now to end the practice. Change is happening and is being led from within communities to parliaments. Now that a resolution on this issue is currently being discussed at the United Nations General Assembly - a positive sign that FGM/C issues are being pushed further up the global agenda - we have a real opportunity to act and end the practice.
I am very encouraged by the fact that UK aid will support the campaign to end FGM/C in one generation. There is an important role for Britain – and the rest of the international community – to support this momentum and work to end this damaging practice.
---
Please note, this is a guest blog. Views expressed here do not necessarily represent the views of DFID or have the support of the British Government.