"We happy and we thank you Nana, We are happy and we thank you Nana, We are happy and we thank you Nana. Free senior high school, quality education and teachers. Mothers and fathers, aunties and uncles, grandmas and grandpas, help the children of Ghana – by voting for Nana."
This was the jingle sang by children blasting out on radios around Ghana in the run-up to the election earlier this month.
Education was really at the forefront of the election campaign and remains so in this transition period - before the President John Mahama is inaugurated on January 7th. What was positive was that although both main parties were united in singing out education as a priority, they had different policies to address the issue - the New Patriotic Party was promising free senior high school while the National Democratic Congress campaigned for "quality basic education."
With one of the fastest growing economies in the world (around 8% last year), it is no wonder that politicians are addressing ordinary Ghanaians' concerns as they are looking for education as the means to ensure that growth benefits all.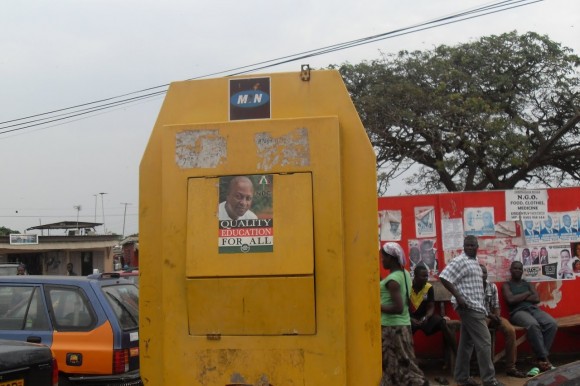 Earlier this month, as Ghanaians went out to vote (see my colleague, Henry Donati's blog posts), I spoke to men and women at polling stations in the Greater Accra area. In the Selim Crèche School, a taxi driver called Kwame said: "I want my children to have a bright future and education will help them. The current education system is lacking - teachers don't turn up for work and school buildings are in disrepair. We need to make sure that our children have a decent education that helps them get jobs."
Indeed, surveys point out that on any given day, around 27% of teachers are absent. Reasons for teacher absenteeism are most commonly associated with illness, collection of pay, attending funerals and prayers, farming or taking on other jobs simultaneously. One of the 35,000 electoral commission officers echoed similar views: "The government that comes in must sort out the education system - and get teachers to turn up for what they are paid for and make sure our children are learning."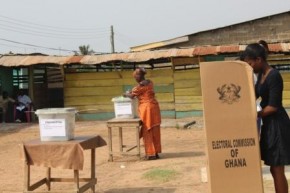 The incumbent party, the National Democratic Congress, won 50.7% of the vote in the presidential election. They are spot on in their electoral pledge that quality education for all is a right - not a promise. And they have a hard job now ahead of them to live up to their pledge. Indeed over the past decade the government has done a good job at widening access, primary enrolment has almost doubled from 2.6m in 2001-02 to 4.5m in 2011-12. Over the past 5 years, DFID too has been supporting the government in this effort, and by 2015, we will have provided access to primary and lower secondary education to 140,000 children. However, there are still around 650,000 out-of-school children who are not getting an education.
Since 2008, DFID has been supporting a local NGO, School for Life to deliver a second-chance education numeracy and literacy programme for these out-of-school children. On completion, these children enrol in primary school (see my colleague, Henry Donati's blog post). From 2013, we will be scaling-up this support to reach 120,000 out-of-school children, and helping the government to partner with NGOs, who are delivering these "second-chance" programmes.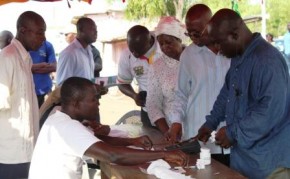 Despite these improvements in access, the poor, and most of all girls, have far less chance of making it to school. In 2010, almost all children from rich households had been to school in Greater Accra. But in the Northern region, 53% of poor girls and 41% of poor boys had never been to school. In my post in October, I discussed DFID's Girls PASS programme through which we will give 70,000 of the poorest girls, scholarships to attend and complete school.But going to school is only part of the battle, as over half of women and over one-third of men aged 15 to 29 who had completed six years of school could not read a single sentence. Improving the quality of education offers a unique opportunity to bring in new ways of supporting teachers to improve the quality of their teaching. In Ghana, there is an often-used expression to describe the rote-learning, teacher-led classroom experience - "Chew, Pour, Pass and Forget!" Over the next couple of years, DFID will be supporting 9,000 teachers to use more interactive ways of teaching and harnessing Open Source Learning materials.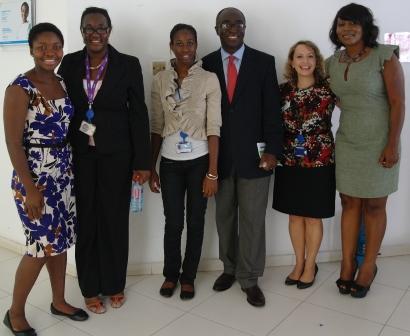 This story for Ghana is told quite clearly in UNESCO's Global Monitoring Report, "Youth and Skills: Putting Education to Work." Recently, the well-known Ghanaian academic, Kwame Akyeampong  who founded the Institute of Education at Ghana's eminent university, Cape Coast - and now co-author of this report, returned home to launch the report. He underlined the fact that "there's something wrong (with the Ghanaian education system) if we can't teach our young people to read and write". Ato Ulzen-Apppiah, a Ghanaian youth leader, who used to work at Google Ghana and has now set up his own organization Ghana Think Foundation, agrees that "this report's focus on Ghana comes at a really interesting time. There's a lot of debate around education and what the government can do over the next electoral cycle."
The politicians are taking note: President John Mahama, in a policy speech asserted, "Ghana cannot eradicate poverty if over 33% of our populace cannot read and write". He also used the opportunity to say emphatically to civil servants that, "the public does not believe that it is receiving value for the money it uses to remunerate us."
Just before the election, I met with the President's Chief of Staff, Roger Angsomwine, who, (like the President) is a Northerner from Ghana's poorest region, and understands the value that a good education can have in changing ordinary people's lives. I am looking forward to finding out which parts of the government's education manifesto will be implemented first.