My name is Vida W. I am 19 years old. I am the middle of 8 children. I should be in form 3 but at the moment we don't have the fees for me to continue secondary school. I have been helped by Family Health Options Kenya (FHOK) to build the strength to tell my story. I was first approached by their community mobiliser and received counselling because of what happened.
My father is a drunkard. He comes home drunk and will beat our mother. He chases us out of the house. This is how it was and has been for a while. But then one morning, after breakfast, mum went to town. Her entire body was swollen from the beatings. She said she would be back soon but after 3 days we found out that she needed space and healing from this last beating she'd had.
While mum was gone my father became a terrible monster. One morning I was unwell so I stayed home from school. I was watching cartoons and he was in his bedroom. He angrily called me. When I went in he told me there is something he wanted us to do but I have to promise never to tell anyone else about it.
I was scared. He told me to undress. I refused but then I was naked on the bed with him on top of me. He covered my face with an orange cloth. Afterwards I was bleeding so badly. He went away leaving me in great pain.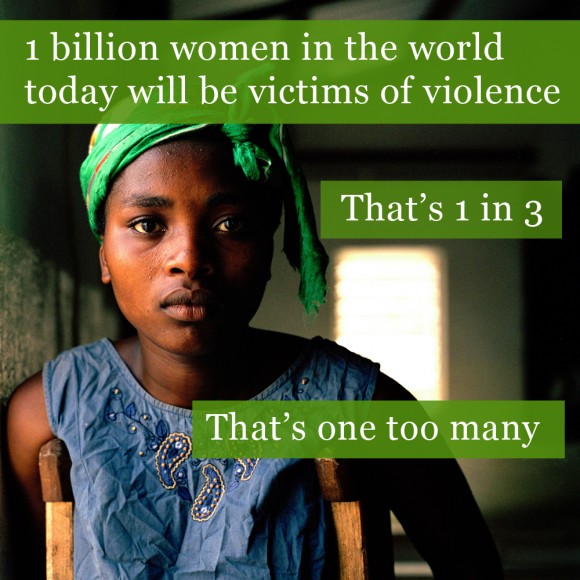 I cried myself to sleep and woke up at night. My sister was waiting for me to have dinner. I couldn't stop crying and she asked me why. I told her that I was crying because I missed mum but it was really because of the pain. I will never forget that day in 2002. I was 7 years old. A week passed and dad started doing it again, anytime he would feel like doing it. Then one day my sister peeped inside the room and saw my dad on top of me. She came with me to tell grandmother what happened. But she said her son would never do such a thing.
Mum came home a few weeks later and I was happy. But I never told her what happened. I was scared she would also defend my father like grandmother had done. I just loved her so much and I didn't want to do or say anything that might make her leave. So I said nothing.
Eventually my sister told my mother what happened. She was so upset and she asked my dad if it was true. He said I was only his step-daughter so there was nothing wrong with what he'd done to me. That night he beat me until I was unconscious.
We reported it to the police and my father was arrested but then he was freed and our lives were hell. My mother got depressed because my dad and grandmother bribed the police officer. We never got any help. I went to a nearby hospital where I found out I was HIV positive.
Our family started discriminating against us. We lived on our own. Mum struggled to send us to school because she didn't have the fees for me or my siblings. My father refused to pay my final exam fee in primary school. He said it would make no difference because I was a dead person.
I had no friends. They all ran away from me. I felt like nobody in the world loved me. But I was introduced to a support group and they introduced me to Family Health Options Kenya, the organization has really helped me and my mum. I have overcome the stigma through continuous counselling, acceptance by the youths at the centre despite of my status and treatment. This has enabled me live positively.
So I speak about my life twice a week for 40 minutes. Coming out of stigma is not an easy thing. You have to do it over and over again. I'm trying to show them the positive side of being positive – that you can smile every day.
Most women are scared of speaking once they are violated because of the stigma associated with it. The UN women should educate the women about Gender Based Violence.
The advice that I would give to women who are in similar situation is that everything happens for a reason. They should also be strong for their children as my mother stood by me and that's why I came to accept everything that happened to me. I have my mother as my role model having the heart to forgive her husband despite what she and I have gone through.
I have moved on with my life, I have forgiven my dad and forget what he did to me. I have friends again – a lot of friends. The counselling I've had has helped a lot.
DFID is backing a campaign to call on the UN to take action on violence against women and girls. You can add your voice by taking the pledge here. UK aid supports the International Planned Parenthood Federation (IPPF), which funds Vida's support group, Family Options Kenya. IPPF is the second biggest NGO in the world and provided sexual and reproductive health services to 33 million people in 2011 alone. You can learn more about DFID's work on women and girls here.