I'm posting this from a chilly New York, where I'm attending the UN's Commission on the Status of Women (CSW).  It's a sight to see so many women in colourful national dress, queueing in snow flurries to get past security at the UN General Assembly on 1st Avenue.
One of the reasons I'm here is because the theme this year is "the prevention and elimination of all forms of violence against women." Orchid Project is a London-based NGO with a vision of a world free from female genital cutting (FGC) so this year's CSW is particularly relevant.
FGC has been discussed at the UN level for years. We've had all sorts of instruments and tools debated and signed up to. However, recently there's been renewed energy and discussion around this issue. In fact, you might call it a "perfect storm" of events that have led to a groundswell of opinion changing and moving towards action.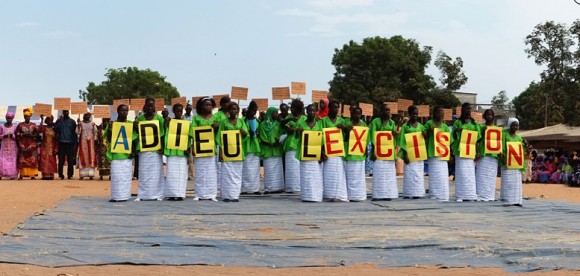 These have included a recent UN General Assembly resolution "to intensify global efforts for the elimination of female genital mutilation" in December 2012, updates from UNICEF that prevalence figures of FGC are dropping globally and our own experience with our partner at country level, where communities are choosing to abandon the practice at an exponential rate.
Yesterday, an event was hosted by UNICEF, UNFPA and the Missions of Burkina Faso and Italy to the UN. With quite a line-up of speakers including the First Lady of Burkina Faso herself and DFID Minister Lynne Featherstone, it was a hot ticket for anyone involved in work on ending female genital cutting, and the room was packed.
We heard from representatives from Niger and Kenya as well as UNICEF, UNFPA and UNESCO and then the UK Minister, Lynne Featherstone, began by telling us about how she came to learn about the issue of FGC. She talked about her ministerial role as Champion for Ending Violence Against Women and Girls Overseas, a position she held before joining DFID. She also said that in her former portfolio as Home Office Minister, it had proven very difficult to get a prosecution for FGC.
This made finding out about the work of our partner Tostan in 2011 all the more important; she said that she really began to understand more about behavioural change and that she was inspired to hear that communities were choosing to abandon the practice. The Minister also mentioned that she will be visiting some of Tostan's projects in Senegal later this month.
She then paused, looked up at the room and clearly and slowly said: "I want to support work in Africa. This is why the UK government has chosen to play a leading role and will now invest £35 million to help end this practice." It was actually a breathtaking moment. A small silence followed, then, as the news sank in, people started to applaud.
We have been aware for some time that DFID was considering a large scale investment in ending FGC, but it was incredible for me and others in the room to hear just how sizeable this support will be. I was invited to make a short comment and was able to say on behalf of civil society organisations how much we welcomed the announcement of resources.
The Commission on the Status of Women was the ideal venue for the Minister to make this announcement, witnessed by and paying tribute to a room packed with women, who have been working tirelessly towards ending this practice.
We hope that DFID's funding injection will encourage other donors to join this movement, and will make a considerable impact on reducing the prevalence of female genital cutting.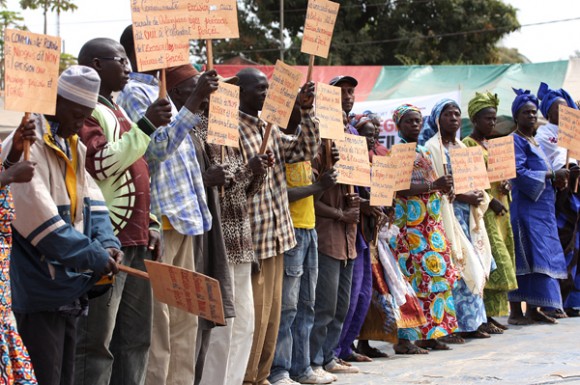 Ending FGC is a huge goal, but with the support of governments, donors, civil  societies and communities themselves, it begins to feel like the vision of a world  free from female genital cutting within a lifetime, could  well be on its way. I feel privileged to have been in the room in New York yesterday, to be one of the first to hear this news.
This year's CSW is not set up to be easy, given the controversial topic of violence against women, the lack of Agreed Conclusions last year, and the potential for regression. But it gives me hope for the Commission that the UK government is now choosing to invest in a previously taboo and hugely under-resourced human rights issue that has affected over 130 million women alive today.
---
Please note, this is a guest blog. Views expressed here do not necessarily represent the views of DFID or have the support of the British Government.