I recently travelled to Mazar-e-Sharif with my colleagues Zoe and Chris to get a better understanding for how we can help the central government in Kabul improve its delivery of core services for local people – from schools to healthcare to roads.
DFID's support to the Independent Directorate of Local Governance (IDLG) has just entered a new phase with further expert help to make IDLG, which leads on the links between central and local government, more effective at guiding activities outside Kabul.
We were therefore keen to see first-hand what representatives in the provinces and districts had to say, and went to the capital of Balkh province. Mazar-e-Sharif is the fourth-largest city in Afghanistan and is home to the most beautiful mosque in the country, the Blue Mosque, also known as the Shrine of Hazrat Ali which gives the city its name (noble shrine or holy tomb).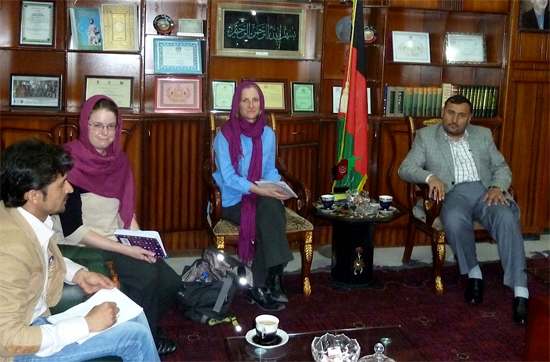 There we met the Deputy Provincial Governor who praised IDLG and told us how coordination in the province is still a challenge as there are many ministries present. He also spoke highly of the support he received through a DFID/US fund that helps governor's offices reach out to local people and run their offices more efficiently.
We also wanted to hear the other side of the story and meet the Chair and the members of the Provincial Council to hear their views. The council is elected by the people and represents their views and concerns to the provincial government. Its members also help to settle local disputes.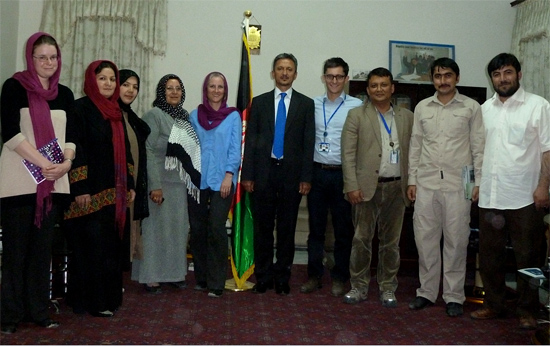 It was good to hear that the council feels that its voice is being heard. Its services are in big demand which makes it at times challenging, especially when travelling to remote districts is involved, which is costly. I very much enjoyed chatting to the female members of the council who were enthusiastic about their role and keen to represent everyone in their communities.
During our lunch break we were able to squeeze in a visit to the Blue Mosque. Its beauty was truly breath-taking, with shades of turquoise and yellow against the bright blue sky. It was great to wander around the park surrounding it, which was packed with families enjoying the sunshine.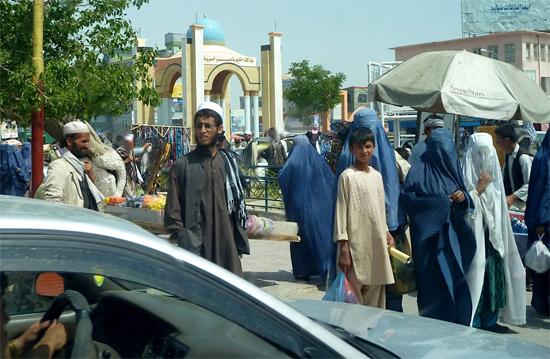 We then spent the afternoon in a district outside town, Dehdadi district. We met the local governor who represents government as well as the district council which is elected. It was very positive to hear about progress made in the last decade, with an impressive number of new schools opening and better access to health care.
The visit ended far too soon and we were really touched when the women of the district council offered us some lovely pashminas they had made.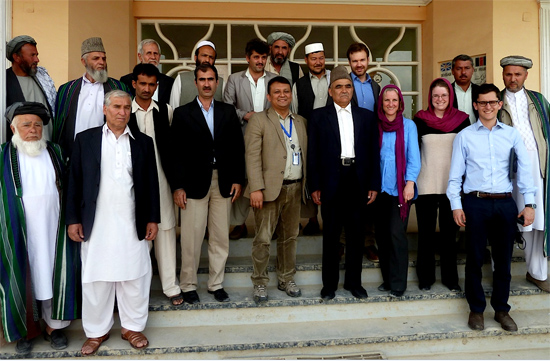 This is sadly my last blog post from Afghanistan! I cannot believe how quickly the time has passed. I had a truly amazing year, with fascinating and challenging work. But what has made my time here so unique has been the warm, positive and kind people who I have met and will miss a lot. Now it is time to go home to my family… goodbye - khuda hafiz!