When I was first told I'd be meeting a Tanzanian poultry farmer during my visit to see Red Nose Day and UK government cash at work, a good few images came to mind. An expanse of rural land filled with fluffy chicks and clucking hens was what my imagination conjured up - and tending to them all a man who looked like he'd been in the poultry game since time immemorial.
Wrong Kirstie, all wrong.
The setting couldn't have been more different for starters. The edge of a giant building site isn't where you'd perhaps ideally choose to set up a farming business but when there's nothing else on offer, you're desperate for an income to support your daughter and you posses a seemingly endless supply of determination, resourcefulness and belief, anything is possible.
Which brings us to the wizened old farmer I'd had in my mind's eye.
Meet Scolastica, a single mother from Dar Es Salaam who is an inspirational example of just what one individual can achieve
After setting the business up in 2005, itself a huge feat in a part of the world where there are very few job opportunities for women, she made slow but steady progress.
She was a pregnant women living in a harsh, hard environment who had the confidence to strike out on her own and attempt to earn her way out of poverty .
If anyone deserved a break it was Scolastica - but as so often happens with new businesses she got the exact opposite.
In 2010 disaster struck. More than 600 chickens out of her 900-strong flock contracted a virus and within a single week every one of them was dead.
Although her business had been ticking over until that point it had been entirely hand to mouth, with no room for reinvestment or growth.
She was devastated and her business all but destroyed.
"I had dreams about my business and then with these chickens dying before my eyes I could see it all failing"
That's when the Tanzania Gatsby Trust (TGT) found her. Supported by Red Nose Day cash and match funded from the UK government, TGT is an utterly brilliant project which exists to give women entrepreneurs from the very poorest communities the training and support they need to make their businesses work.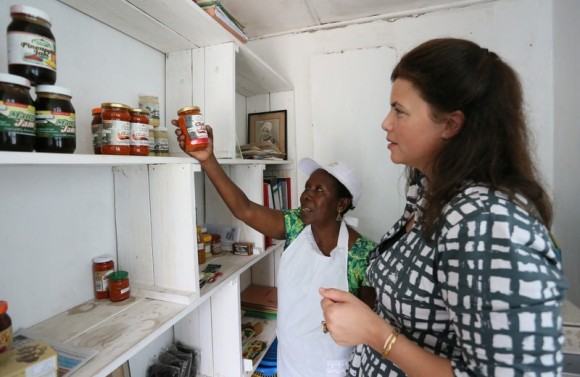 By unlocking the potential of these women, TGT also gives them the chance to earn enough money to feed their families, send their children to school and contribute to their local and ultimately national economies.
It's a win win on every level, and despite being at her very lowest after the decimation of her flock, when TGT offered Scolastica training she bounced back and grabbed the opportunity with both hands.
First they taught her about the right way to mix the feed, the best way to vaccinate the birds and other vital, practical skills.
Then the equally important entrepreneurship training began with business planning, bookkeeping, infrastructure investment and marketing tutorials putting Scolastica on a far better footing to face future challenges.
The whole thing cost just £200 and its benefits will be felt for generations.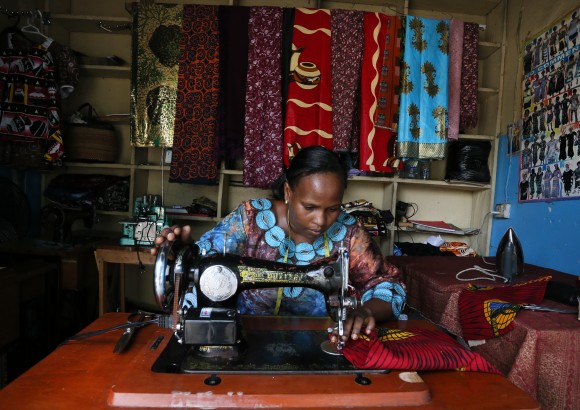 As we take a closer look at the new batch of chicks under her care, Scolastica reflects on just how important TGT have been to her and her daughter.
"This business is everything for me, this is my life.
"Without TGT I wouldn't still be in business, the death of the flock would have finished me and I'd have been destitute and my daughter left without an education, facing a life of poverty herself."
When I ask her what she thinks the future holds, she says with a smile that she wants to be the biggest chicken farmer in Tanzania.
Given what she's gone through to get here you wouldn't bet against her doing just that.
---------------------------------------------------------------------------
Please note, this is a guest blog. Views expressed here do not necessarily represent the views of DFID or have the support of the British government.