It's been quite a year for nutrition in DFID, and the world. As I was reflecting on the year a number of events struck me as the ones that I would remember.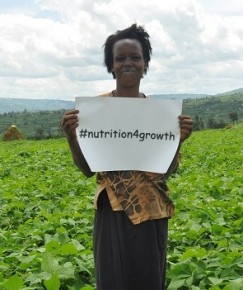 The G8 Nutrition for Growth meeting in June was the major moment of the year for us at DFID. It is an obvious choice, because it is hard to think of a comparable level of global attention for the 'orphan' topic of nutrition. Here is my round up the day and the final commitments made on the day.
Among the participants in the central London summit were 2 presidents and 4 prime ministers from Africa, Irish Taoiseach Enda Kenny, philanthropist Bill Gates, former UN Secretary General Kofi Annan and Unilever chief executive Paul Polman. Donors made new commitments of up to £2.7 billion ($4.15 billion) to tackle undernutrition up to 2020, £1.9 billion ($2.9 billion) of which is core funding with the remainder secured through matched funding. The UK committed an additional £375m of core funding and £280m of matched funding from 2013 to 2020. Countries which have previously increased nutrition funding, like the US and Canada, committed themselves to continuing those high levels of funding while others, like the European Union, the World Bank and Ireland, increased their support substantially.
Following the event – after the exhausted DFID nutrition team had recovered – I had the honour to be invited to the Institute of Development Studies (IDS) in Brighton to meet nutrition champions from Ethiopia, Tanzania, Burkina Faso and Kyrgyzstan. They were taking part in the IDS 'Transforming Nutrition' Summer School, the brainchild and passion of Lawrence Haddad who gives a round-up of the week here. It was great to be part of a truly grounded discussion on how to advocate and decide which interventions to prioritise, as well as the massive challenges that these nutrition champions face on a daily basis. Having a specific course that puts nutrition at the heart of its curriculum is a huge step forward. Following the impressive commitments made at Nutrition for Growth, having nutrition champions across the developing world who can build support and help deliver real results for the undernourished has never been more important.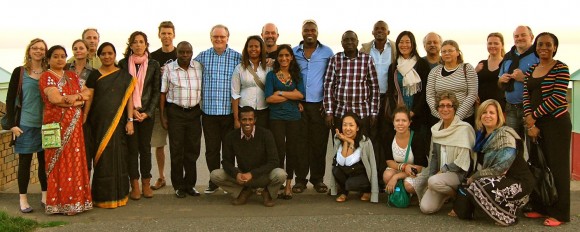 Just after the course in August, my colleagues Anna Taylor and Tanya Green followed up the close partnership we built with the Government of Brazil at Nutrition for Growth. They travelled to Brazil to discuss the UK's partnership with Brazil on nutrition. Brazil is a real success story when it comes to reducing child undernutrition, using tools from the provision of low cost meals to cash transfers. Bom Prato ' ("Good Plate") is a social welfare programme which provides affordable nutritious food for poor people. The centre is run by an NGO, the Government provides 3 reais (around £1) and people pay around 1 reais (30p) for a nutritionally balanced meal with a piece of fruit. There are 22 centres around Sao Paulo and the centre Anna and Tanya visited provided 1600 meals a day.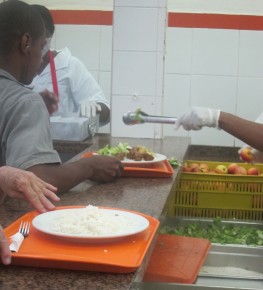 Another highlight was a visit to India with David Nabarro, the UN Secretary General's Special Representative for Nutrition and Food Security and Co-ordinator of the Scaling Up Nutrition movement, ahead of Nutrition for Growth.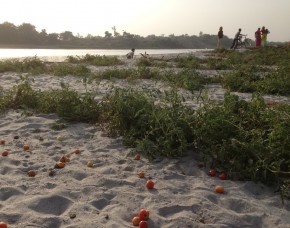 At the time colleagues working in agricultural research had been highlighting the need to consider more carefully the huge amount of food wasted around the world as a result of post-harvest losses. Some 30% of food is wasted this way even in countries of high malnutrition. It is an area of nutrition that health specialists, like me, don't often consider and this was made very real to me as I saw a huge amount of rotting tomatoes in a field not far from Delhi. It was a reminder to me of why we need to try challenge ourselves with new technical areas and the importance of thinking across many different areas of poverty reduction when it comes to nutrition.