On this International Day of Zero Tolerance against Female Genital Mutilation/Cutting (FGM/C), I call on everyone to unite in a global movement to prevent the next generation of girls from undergoing FGM/C. As we start on a new global social change campaign there is a real opportunity to break the cycle and end the practice.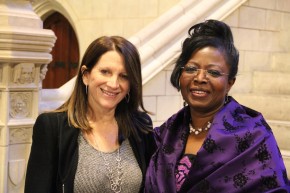 My story
I have been trailblazing efforts to end FGM/C for 3 decades, breaking boundaries and opening up the debate. In the early days, and in an unprecedented move, I helped move FGM/C from being seen as a cultural issue to a human rights issue. This led to the WHO denouncing the practice, stating that it should not be practiced by medical professionals under any circumstances. My work with the WHO's secretariat to field their first resolution against FGM/C through the World Health Assembly in 1994 also helped them introduce the issue onto the agendas of Ministries of Health around the world.
Recently much of my effort has focused on advocating for policies and supporting processes to address FGM/C as both a prevention and protection issue, and to advocate for quality health care for girls and women who suffer from complications resulting from the practice.
FGM/C used to be so politically charged you couldn't discuss it in public. There's been good progress since. African countries have taken the lead in efforts to end FGM/C by supporting a resolution to the United Nations General Assembly in December 2012 that called for a worldwide ban.
A global movement, led from Africa
Currently there are many disparate groups working towards the same goal of ending FGM/C.  It is clear to me that everybody has a role to play, and we need a multi-dimensional approach to addressing the practice. We need people working at grassroots level and on a strategic level, but most of all we need a unifying movement. This will bring together new and existing actors under a shared identity, amplifying our message by unifying what we are asking for. By bringing everybody together under a global campaign, we will create a much stronger and more visible movement at community, national and international level.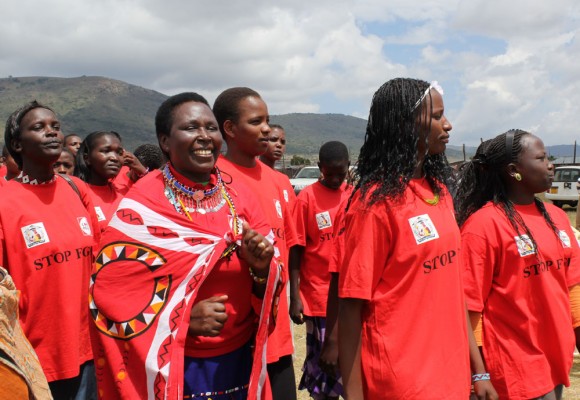 A new frontier
We're dealing with one of the biggest human rights violations affecting more than 125 million girls and women worldwide – yet there have been very few resources and interventions to stop FGM/C. A global social change campaign to end FGM/C is a new frontier. It hasn't been done before, and it's the project of the century.
The time is right for this. More and more people are engaging with the issue – particularly young women survivors of FGM/C. We need to focus on the empowerment of survivors, and those in the most affected countries. We will be there to support those voices to call duty bearers to account to make sure that we free the next generation from experiencing this abuse.
What will the campaign do?
The Social Change Campaign will run for 5 years from January 2014. Globally, the campaign aims to mobilise people, organisations and networks as part of a powerful and united movement to end FGM/C. We hope to increase the financial resources available and promote increased political will to tackle the issue.
Across Africa, we will support a network of grassroots activists who will speak out and drive social change in communities. Within 10 focal countries, we will support national coalitions against FGM/C, resourcing them with expertise and products for social change and accountability.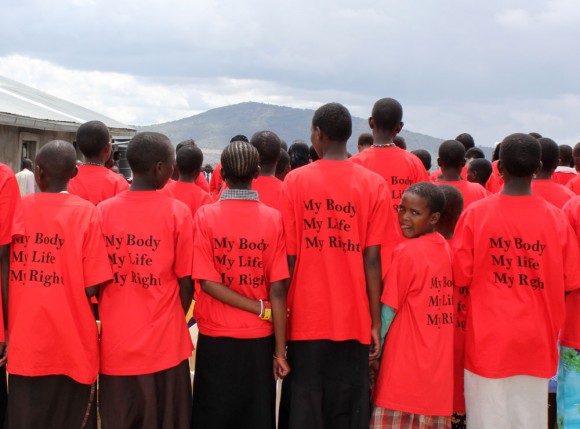 The campaign is currently in its design phase (January – July 2014) so we're researching, listening and consulting with a wide range of people and organisations, including visits to 10 focal African countries. A public-facing global campaign will be launched later in 2014.
What you can do
If you share the vision of seeing an end to FGM/C in a generation, we would love to hear from you:
Share your ideas about what a global movement to end FGM/C should look like
Tell us about your organisation and the work that you are doing
Receive updates about upcoming campaign events and news in the countdown to the launch
For more information please contact EndFGMC@options.co.uk or visit Equality Now or FORWARD's websites.
----------------------------------------------------------------------------------------------------
Find out what the British government is doing to help end female genital mutilation - read our policy and news story.
Please note, this is a guest blog. Views expressed here do not necessarily represent the views of DFID or have the support of the British government.