The latest report on DFID's performance – from the Independent Commission on Aid Impact (ICAI) has just come out. It shows how well DFID's country programmes are putting learning at the heart of their work. Delivering useful learning is the acid test of any education system and where education can make the biggest positive impact on both individuals and societies.
Right now DFID is gearing up to respond to the UN Sustainable Development Goals (SDGs) which will be finalised in September 2015. The previous Millennium Development Goal 2's focus on 'school for all' turned out to be one of the most successful of the MDGs, with an estimated 90% of children in developing regions now attending primary school (despite the 58 million still not in school).
Building on this, the new education SDG's will rightly switch the focus to 'learning in classrooms'.  This is a far harder challenge than simply building schools, but exciting, and with huge rewards when we get it right. However, as our 2013 learning framework shows, the challenge is multi-dimensional so there will be no quick fixes.
So where do you start with the learning challenge in India a country with 259 million school-going children! Well you have to be strategic. With government we are working to create a 'virtuous circle of learning improvement' which provides robust information upon which evidence-based actions can be taken. So, we help the system assess what is working, analyse the results, decide what needs changing and, tackle learning improvement.
DFID India cannot address every aspect of this cycle, so right now we're focusing on supporting efforts to enhance the Indian government's National Achievement Surveys to strengthen the measurement of what children know and can do, and making them much better instruments on which to take action. Our support is making India's learning assessment
'More robust' – with stronger diagnostic power to identify where the learning challenges are, what needs fixing, and how they compare over time and by location. Accurate and comparable results are crucial - without them can't know if initiatives are really making a difference.
'Easier to use' –we're turning dull number tables and fat books into sharp documents with strong graphics that 'tell the story' 'and drive action'.
'More Accessible' – Using the internet and printed copies to ensure findings are as widely available as possible.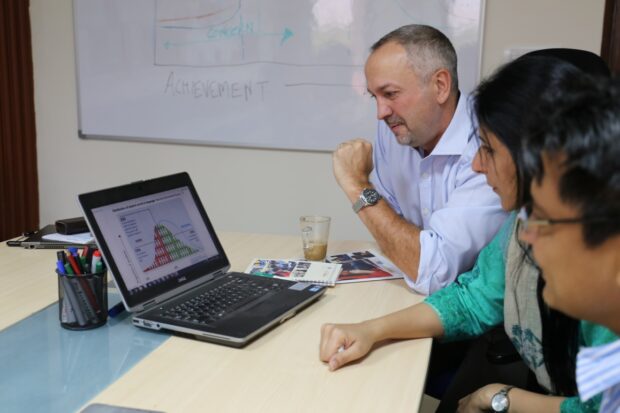 Learning assessment around the world shows that opposite groups (boys/girls, rural/urban, those from middle-class/under-privileged backgrounds etc) achieve very different results across the subjects. That is why in DFID India we're promoting a view that moves beyond 'equity in access'  to 'equity in learning' - using graphics like the one below to highlight the 'spread of performance' and how it breaks down in different groups and subjects for more targeted and proportionate responses. In this way, the NAS is like a blood test – providing a sample to help us understand the education system's overall health and where we must focus to provide a cure.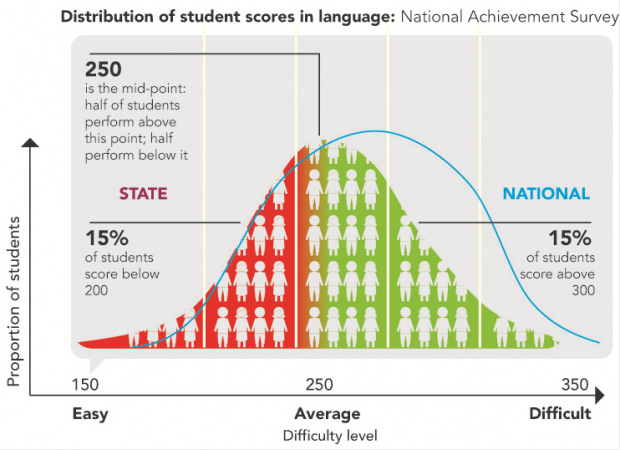 We know from history that rapidly expanding education systems like India's often struggle to build and staff schools while also raising quality. In fact it is not uncommon for learning levels to dip, as many new entrants are from the most disadvantaged communities - the first in their families to go to school.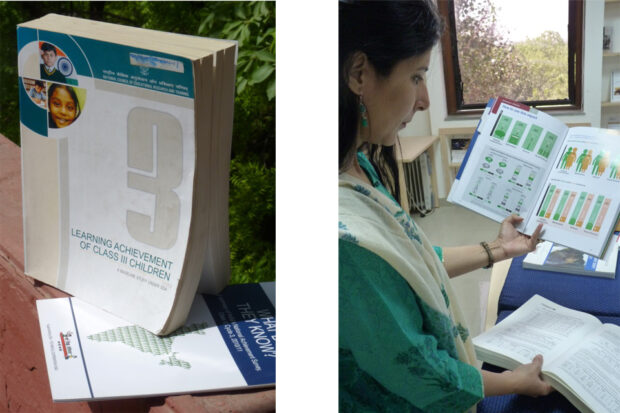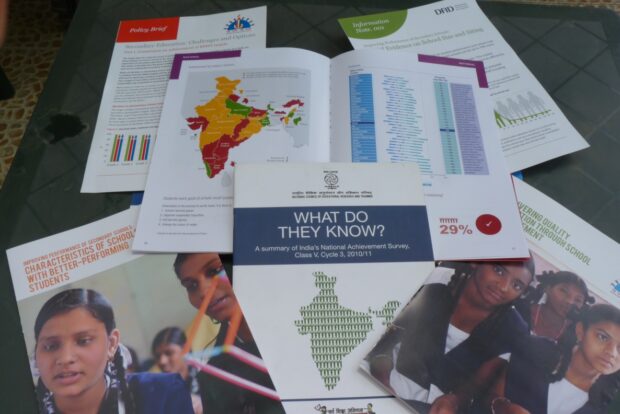 India's size makes for a massive learning challenge. And yet the country is blessed with an incredible capacity for innovation. Success lies with the energy, drive and creativity of its dedicated officials, citizens and NGOs. Though we've a way to go, early reports from the 'field' and growing demand and use of assessment data suggest DFID is making a difference.