We all too often see in the media, news concerning large scale humanitarian disasters, like the earthquake in Nepal or Typhoon Haiyan in The Philippines. It is right that there is a focus on responding to the humanitarian need of people affected by those disasters, and the UK public's support for doing so can be seen from donations given to organisations like the Disaster Emergencies Committee. However, with the majority of attention and humanitarian response funding targeted on higher profile large emergencies, thousands of smaller, less 'newsworthy' ones are overlooked every year. This is despite the accumulated global impact of smaller, more frequent emergencies approaching (and in many countries exceeding) that of larger, headline-grabbing disasters. The impact of this is that people affected by humanitarian disasters or conflicts are left to try to rebuild their lives and save their families on their own without much needed support.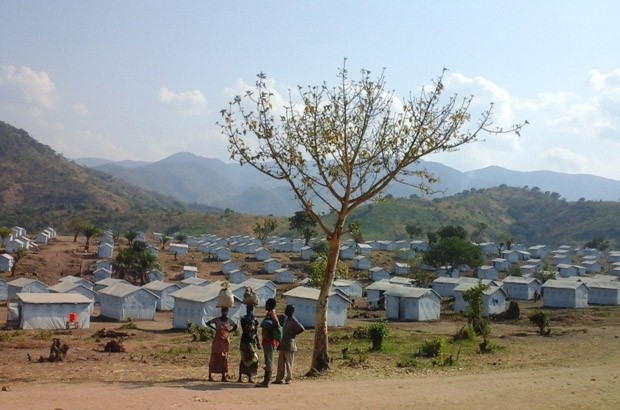 This is where the Start Fund comes in! It's the first humanitarian response fund managed exclusively by non-governmental organisations (NGOs), and disperses money within 72 hours to respond quickly to small and often forgotten, off-the-radar emergencies. All Start Fund responses have to be completed within 45 days. This is a new way of working and collaborating, with NGOs empowered to make decisions as a collective on when, where and how to respond.
Since its launch on 1 April 2014, the Start Fund members have collectively responded to 32 crises worldwide, with responses ranging from conflict/violence-related movements of people in Cameroon, Yemen, Burundi, Tanzania, Democratic Republic of Congo (DRC), Rwanda and Mali, to flooding  in Ghana, as well as landslides and a conflict related oil spill in Columbia.
Here is an overview of 5 of those crises and how Start Fund has reached over 750,000 people affected by them.
Cameroon cholera response: the fund responded to an outbreak of cholera in July 2014, providing items such as medical supplies and chlorine tablets to support more than 456,000 people.
Burundi election violence: with tensions rising in Burundi, Start Fund members supported people fleeing to Tanzania, Rwanda, and DRC, as well as those who remained in Burundi. The fund helped 200,000 displaced people meeting their short-term needs for food, shelter, water and health services.
Sri Lanka floods: caused by unprecedented flooding in January 2015, the fund provided essential items such as mosquito nets, cooking sets, as well as food to 31,000 people.
Mali internal displacement: caused by renewed fighting among armed groups, people fled their homes in June 2015. The response reached over 45,000 people with support including temporary shelter and essential items such as cooking sets. 
Colombia oil spill: in June 2015, an oil pipeline was sabotaged on the Pacific coast of Colombia. Large amounts of crude oil were spilled into water sources, threatening access to safe-drinking water for local communities who heavily rely on it. In less than 72 hours after the alert, two Start Fund members started conducting critical relief activities reaching 20,000 people. The response included distribution of water tanks, filters and hygiene kits.