Afghanistan is in the news in the UK every day.  But the media approaches Afghanistan from a select few angles, and development - improving the lives of Afghans through jobs, education and better health - isn't often one of them.  Not only that, but I didn't know many other people who had lived, worked and seen the daily realities here before I came and experienced them for myself, and I imagine most people reading this will be in the same position.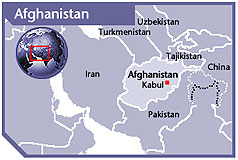 I've been in DFID for four years and before I came to Afghanistan I was living in London and working on conflict prevention – trying to stop conflict before it begins, to help countries avoid the kind of situation Afghanistan finds itself in.  After three years in our East Kilbride and London offices it was time to get myself overseas and work at the sharp end of DFID's business.
I've been in DFID Afghanistan for five months now, first based in Kabul working as Helmand Coordinator, and now as DFID Representative in Helmand in Lashkar Gah, the capital of Helmand province, which you hear about so often in the news.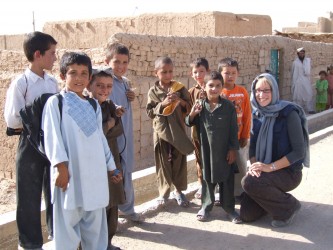 You probably think I've got a screw loose to be here, given the bad news you constantly receive about southern Afghanistan.  But I think I've got the best job in DFID.  I hope I can explain why – all the ups as well as the inevitable downs – through this blog.  And I hope I can shed a little light on a life that I suppose is unusual by any standards.