Recently, I sat down to dinner with Hilary Armstrong MP, who was in Tanzania to undertake some voluntary work in a leading Tanzanian non-governmental organisation working in education.
She was in the country to celebrate the 50th anniversary of VSO (Voluntary Services Overseas) – an organisation that matches volunteers with organisations in developing countries who can benefit from their expertise.
As with many such volunteers, she got involved because she wants to get hands on experience of life for people in a developing country, and she says she is keen to work in this NGO because they help parents and teachers have a voice in government policies.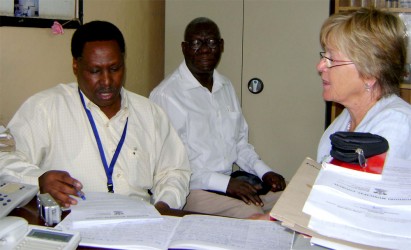 Earlier in the week she came into the DFID office for some briefing on what the UK Government are doing to help, as well as a chat with staff about life in Tanzania.
As the statistics adviser, it is my job to explain to her what the figures show. And on the surface the story is good – Tanzania has already achieved the Millennium Development Goal (MDG) targets for universal primary education and gender equality in primary schools (as 97% of kids are enrolled in school). In 2001 the government made schooling free for the first time, opening up education to children who previously could only have dreamed of going to school. In 2000 some 4.4 million children were enrolled in school, in 2008 there are some 8.4 million.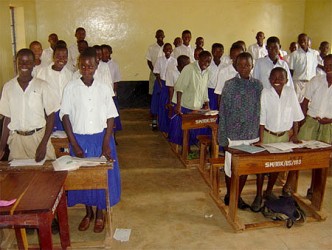 However this massive expansion of children in school poses problems - quality being the main issue. Shortage of teachers means class sizes of over 50, and pass rates of key exams are falling.
We discussed all of this, and what it means for children on the ground, and she was particularly interested in the differences between the administrative data (which counts how many children enrol in school at the start of the year) and survey data (which asks families whether their child goes to school throughout the year) – as they show some key differences, especially in the rural areas.
Education is the key sector for DFID Tanzania, it receives the bulk of our budget support (more on that later) and is one area where we are one of the donor leads in terms of technical support. So it's good that this visit has meant it is one of the first areas I need to get an understanding of, and it's also been fascinating to meet Hilary, and hear her interesting stories about life in government!