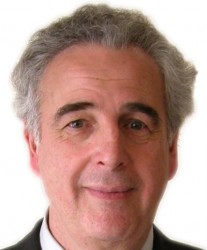 One of the important side meetings of the International Health Partnership meeting in Geneva last week was between Michel Kazatchkine, the executive director of the Global Fund to fight HIV/AIDS, TB and malaria (GFATM) and Mozambique's Minister of Health, Paulo Ivo Garrido.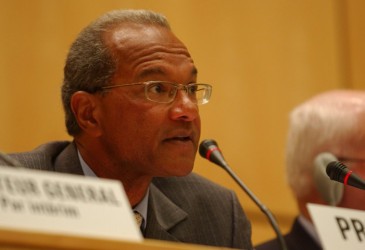 The offices of GFATM are situated in a less than inspiring, industrial part of Geneva. I walked from my hotel to the GFATM office with Jason Lane, who is the DFID health adviser based in Malawi. In Malawi, as in Mozambique, GFATM is an important partner and a major financier of national efforts to fight the three diseases. Jason and I were both in Geneva as part of a collective effort to try to make sure that the huge potential and success of the Global Fund in delivering on HIV/AIDS, TB and Malaria also helps to build stronger health systems.
The partnership meeting room, where Minister Garrido met with Prof. Kazatchkine has a panoramic view towards the airport and to the snow capped mountains beyond. The meeting discussed a recent joint country visit made by GFATM, WHO, UNAIDS and DFID, which looked at how GFATM funds can continue to support health improvement in Mozambique. Mozambique is looking to become a pilot for a new funding instrument that the Global Fund has launched called National Strategy Applications. Although it is still too early to say whether Mozambique will achieve these objectives, it was clear that Michel Kazatchkine understood why countries such as Mozambique need an alternative way of accessing GFATM funding which better recognise the aid coordination mechanisms that are already operating at the country level.
I for one was impressed by the way the Global Fund, which is after all still a very young organisation, has been able evolve and adapt to the changing aid context. I remain hopeful that the Global Fund will prove itself to be just the sort of financing instrument that Mozambique needs to significantly scale up its response to HIV/AIDS, TB and Malaria as well as support a general strengthening of the overall health system capacity.