As I flew in to the north west of the country today, the plane banked sharply and circled as it came in to land. On the ground, on the bumpy, dusty bit of cleared bush that acts as a runway, soldiers moved about, dragging large pieces of detritus - old barrels, cast-off wheels, dead trees. We were friendly – certainly not a military threat - so the runway could be cleared to allow us to land.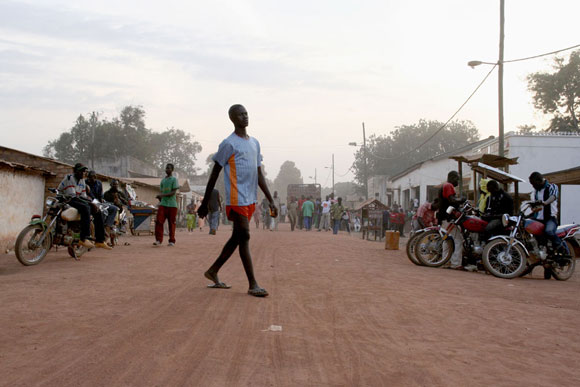 Welcome to Paoua. It's a dusty dot-on-the-map of the Central African Republic, in the swathe of land controlled by rebels. Last time I was here, more than a year ago, it was a town with a siege mentality; it was full to bursting with those driven from villages burnt to the ground. It had once boasted a huge cattle market, but the conflict had snuffed that out; economic activity was at a standstill.
Now I'm back to see what progress has been made. It's my job as one of DFID's Humanitarian Advisers to make sure that the money we're putting in meets the needs of the people that were caught up in the conflict. And as we edge along a rutted track through town, I can see that life has changed. Women are carrying things to market; there are motorbikes – there is now a busy motorbike taxi service in town – and youths loll by small, petrol-driven milling machines. Along the edge of the track, the bric-a-brac of petty trade is arrayed in the dust; blocks of soap, packets of biscuits, cigarettes, flip flops. At a small shack, carefully painted signs advertise mobile phone credit. The network reached Paoua a few weeks ago.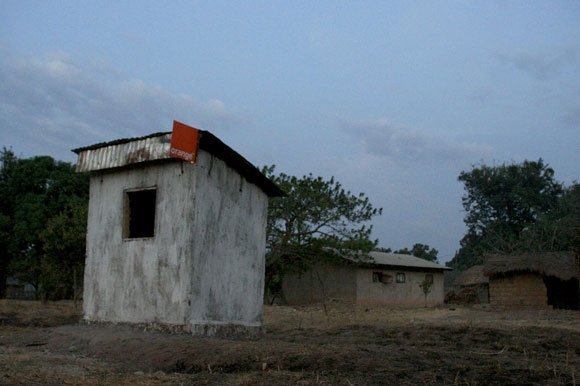 But in spite of signs of economic life, the local government official is downcast. At the hottest part of the long hot afternoon, I munch peanuts and sip warm Fanta with him in the freshly painted office of the Mayor. He has such aspirations. The town needs schools, a sports stadium, a rubbish lorry. The Mayor needs a car, a house, a typewriter. Outside town, the rural folk need health centres, water, agricultural support. He presents me with the list.
He's right, of course; we have to shift from relief handouts to helping people to help themselves. And we have to involve the local government, not just because it is courteous to do so, but because local ownership will allow our efforts to endure. But the constraints are manifold. Line ministries are fragile, expertise and experience are thin. Where do we start?