This week I've been thinking about health a lot. I have two small children who are both adapting well to life in Nepal. But Nepal has different germs to Bangladesh, where we lived previously, and added to that, it is the noticeable change of seasons here, which is locally notorious as a time when lots of people become ill.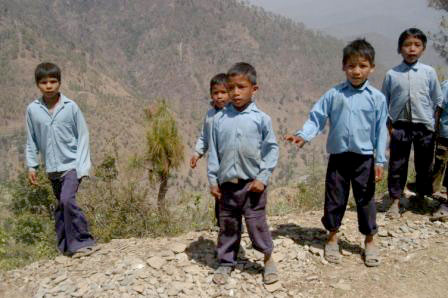 So both my children were ill this week, and I took them to a local baby clinic here in Kathmandu where both received good care and medicines. And in the way that healthy children do, both bounced back to health quickly. But they are definitely the lucky ones.  Each day in Nepal 200 children under 5 years old die. Acute respiratory infections, diarrhoea, and measles account for most deaths: underlying many of these deaths is malnutrition which is a chronic challenge in Nepal. Here, 61 out of 1,000 children die before reaching 5 years old (i.e. a tragic 1 in 16 children), compared to 6 out of 1,000 in the UK.
Healthcare in Nepal, for anyone, not just children, is not a given. Health care provision has greatly expanded: over the last decade, the number of health care institutions quadrupled particularly at village level. These facilities are largely staffed by Nepal's valiant female community health volunteers. The services they provide are a major factor in Nepal halving child death levels over this period.
However, impressive (and inspiring) as this is, it is not enough. Although the commute time has continued to decline with the improvement in roads and the increased number of facilities, in some remote areas it takes 4 days to walk to a hospital. Additionally, although the number of doctors has increased significantly, there are only 2 doctors per 10,000 compared to 23 per 10,000 in the UK.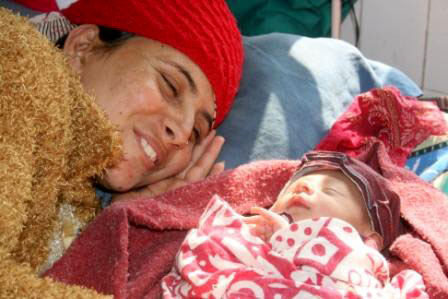 I had a briefing from our Safer Motherhood programme today, which again brought home to me the disparities which exist and how difficult and dangerous life is for poor people here in Nepal. Although women dying in childbirth decreased significantly – at last by one third - between 1996 and 2006, there are still 281 deaths per 100,000 live births. That's the same as one woman dying every four hours. I find that a dreadful statistic, particularly as so many of these deaths can be prevented. Although in the same period the use of doctors, nurses and midwives at births doubled from 9 to nearly 19%, this still means that over 80% of women in Nepal deliver without any help from a trained health worker.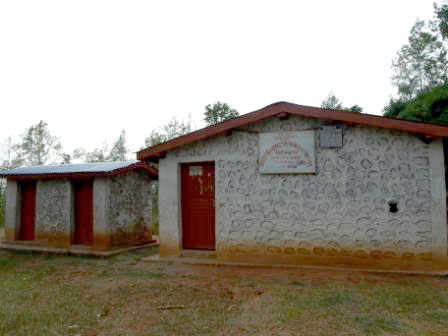 DFID is working to improve health conditions for poor people in Nepal. Over the last decade we have been at the forefront of the challenge to reduce maternal mortality. We are central to new policies: such as the one launched this year enabling all women to have free delivery care nationwide.  We help to train doctors and nurses, build, renovate and equip health facilities, build roads and bridges to improve access to these health facilities. Furthermore we work with communities to ensure everyone knows the value of antenatal and delivery care and where and when to get the services. We continue to support the reduction of child mortality: for example supporting the introduction of a new vaccine and supporting education, particularly for women, whose understanding and use of child health care and health services rises with education level.
None of this is rocket science - it's simple and practical and is making a difference. So while I feel incredibly lucky that my family and I have access to good medical care here in Kathmandu, I'm also proud to be part of something that is trying to provide a better level of care to poor people all over this beautiful country.