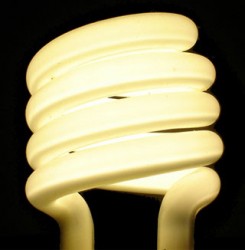 In discussing the ongoing climate conversation I'm having with my brother in my last two blogs, I've talked about the evidence behind the need to tackle climate change, and about why we need to assist developing countries to grow their economies and reduce poverty in a low carbon way.
But my brother's question that kicked off my musings was about why a relative handful of people in developed countries would bother to reduce their own individual emissions.
In the scenario I set out in my last post, for developing countries to limit their emissions to 2.5 tonnes per capita, developed countries would have to reduce their own emissions to zero. That's a pretty massive ask: the UK at the moment emits 8.94  tonnes per capita. 
My brother's right that we can't meet the climate change targets we must set ourselves by a privileged few lowering their meat consumption. The biggest effects will come from governments committing to serious cuts at Copenhagen, and from a real change in, for example, how industry works, how we meet our energy needs, and how we travel.  
But individuals emit a significant proportion of developed countries' emissions.  In the UK, more than 40 per cent of CO2 emissions come directly from what individuals do – for example, using electricity in the home and driving cars. So we all need to take responsibility too. There are lots of great campaigns around to help us do that – you can sign up to reduce your emissions by 10% by 2010 and the UK government has a dedicated website to help. 
After all these debates and our protracted question and answer session, my brother proved last night that he understands where I'm coming from – and is a mighty fine brother. I went to his place for dinner, expecting to have to swap one of my weekend meat-eating days. But no. He'd been to the local Chinese supermarket to buy tofu, and he cooked up a delicious vegan feast.