There might have been 15,000 people in the conference centre for last month's climate change negotiations at Copenhagen, and thousands more stuck in the cold outside trying to get in, but I wasn't one of them. My job was done after a year of feeding in ideas to our negotiating team. So I got to sit the hardcore two weeks out, eagerly catching up on events from back in London.
You'd be forgiven for thinking that Copenhagen wasn't a roaring success, reading the media reports that have come out in the last few weeks. To some extent, that's true – there isn't yet a legally binding treaty, and there are a number of key issues that the international community hasn't been able to agree upon. After all, the UN process works so that all 192 countries have to agree to decisions by consensus – so if just one country isn't happy, a decision doesn't fly.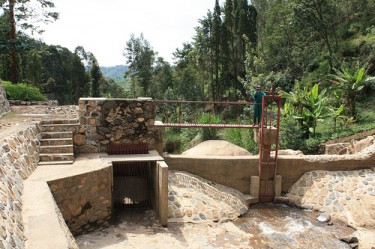 But the meeting did deliver the Copenhagen Accord. The Accord – so far signed by a group representing 49 countries – agreed that the international community would aim to keep global warming to two degrees; agree on 'fast-start' funding of $10bn per year to 2012, rising to $100bn of climate finance per year by 2020; and firm up national emissions reduction offers by the end of January 2010.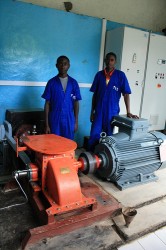 And there were many other things going on alongside the main negotiations, with some unsung but important steps forward during the two weeks that were Copenhagen. One of the big bits of news for the UK was that a new fund was launched to support the deployment of renewable energy in low income countries.
Over $260 million has been pledged by five countries (UK, Netherlands, US, Norway and Switzerland) to the new Scaling-up Renewable Energy Program (SREP). The new fund is part of the $6bn Climate Investment Funds, which are administered by the World Bank.
The programme will support at least five low income countries to transform their energy sectors, making them more accessible, reliable and sustainable, and so contributing to economic growth.
SREP will seek to:
help developing world governments to scale-up the building of wind, geothermal, biomass and small hydroelectric power plants by offering practical, financial and policy support;
make investing in renewable energy less risky by underwriting the additional capital costs associated with renewable energy; and
encourage private sector investment in renewables by providing initial start-up funding.
The UK is contributing £50m ($82m) to SREP, as part of the UK's commitment to provide 'fast-start' climate finance before 2012. This contribution will see the UK become the largest donor to this global initiative to help boost the renewable energy sector in low-income countries.
So there's plenty of reason that those two weeks in December can go down in the record books as Hopenhagen. It wasn't the end of the process by any means, but it certainly took us a big step forward.