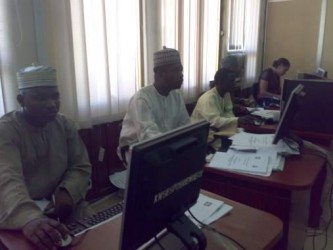 An issue I've been struggling with in Nigeria for sometime is getting reliable information on how many children there actually are and, of course, how many go to school.
Just before Xmas I was delighted to see the work underway in Kano getting the school census completed. Domonec Devesa and Eunice Muchilwa, two staff from the Education Sector Support Programme in Nigeria (ESSPIN), had been working round the clock to set-up the computer room and the data entry staff were ramping up to work. Keeping such an operation going is no easy feat, with constant power cuts and surges that tend to wreck IT equipment and faulty backup generators. The questionnaires always throw up unexpected results: how do you cope with young teenage teachers, when the software thinks all government staff must be over 19 years old?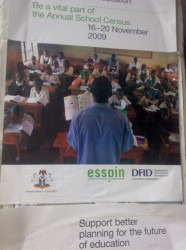 It's standard practice in most countries to annually conduct a school census to collect the fundamental information needed to monitor, manage and improve schools. The data generally feeds into a simple database known as an Education Management Information System (EMIS). For years there have been persistent problems with the Nigerian EMIS: excessively long and complicated questionnaires that were issued far too late, data was greatly distorted and results were rarely announced or used. No national data for the last 4 years has been published.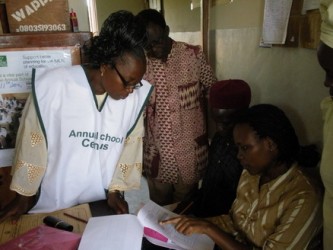 Over the last 2 months DFID's ESSPIN programme has been supporting a number of Nigerian States such as Kano and Kwara to conduct the school census with a back to basics approach: simple, short questionnaires using trained enumerators to assist head teachers to provide impartial, accurate information on pupils, teachers, buildings and books. It reminds me of an adage that had to be re-taught about irrigation canals in Cambodia following Pol Pot's 'Year Zero' regime: 'Water doesn't flow uphill!' It may seem obvious, but similarly, the schools must report on the kids and conditions actually present - they should not be a work of fiction to prove everyone is in school or to bid for extra funds. By all accounts the census has been done well in many States. After 2 ½ years in the country, I for one am looking forward to some information soon, so that I can report (with confidence) on Nigeria's progress towards its making 'Every Child Count': Kwara State's mission statement.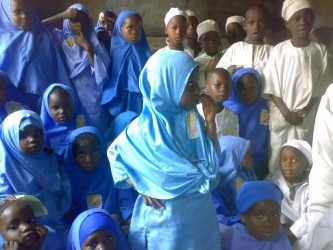 In a similar vein ESSPIN has been busy establishing State Schools' Improvement Teams (SSIT) to improve the basics: what used to be called the 3Rs: Reading, wRiting & aRithmetic. Improving the quality of numeracy and literacy in primary schools is essential - too many kids leave school unable to functionally read and learn new skills, essential both for continuing education or work. The SSIT teams consist of some of the most able heads, trainers and district education staff who will be working to directly improve clusters of schools in 5 States. In Lagos an initial group of 60 schools will benefit.
The Director of Basic Education Services Mrs. Toun Olaogun, at the recent launch in Jibowu, Lagos, highlighted her high hopes that the SSIT will demonstrate how to turn around schools and put learning back at the heart of the agenda.
Since the bad days of dictatorship and teacher strikes in the 90's, Lagos parents voted with their feet and transferred over half of their children into private schools. Regaining solid, basic quality education in all schools will be essential to achieve Governor's Fashola's plans of a resplendent, competitive Lagos Metropolis.