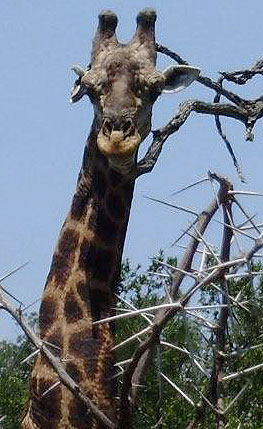 I managed a short trip to Swaziland last week. Just one night in Mbuluzi Game Reserve was enough to re-charge my batteries. It takes just an hour and a half to drive to the Swaziland border from Maputo, and 10 minutes beyond the border is this small, but beautiful, game reserve.
With over 300 bird species to see and none of the dangers of the Big 5, it's a great place for walking and cycling to see the wildlife. My kids really enjoyed the freedom of being able to walk up close to animals. This giraffe, with its torn ear had a very expressive face!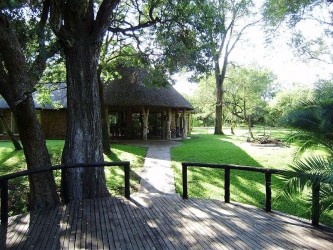 The accommodation was also great, we stayed in this fantastic 3 bedroom chalet, booked just a few days before the trip. It was just a night away from Maputo, but enough to set me up for the focus of this week as we begin to gather information to evaluate the health improvements achieved in 2009.