Just before Xmas, as reported on my 'back to basics' post, Kano State was just starting the data entry of the annual school census that the  Education Sector Support Programme in Nigeria (ESSPIN) programme had been supporting.  My managers are always challenging me '.. Yes Ian that's great but what are the numbers, how many kids are now in school? etc....' and the simple fact is without reliable data the straight answer is: 'We're not sure!'
This morning I was at a meeting where Muhammed Dayyamu, the Kano Ministry of Education school census manager, was succinctly reporting back the excellent progress.  While the rest of us were stuffing back the turkey sandwiches and recovering from New Year Eve's excesses back in January, the Kano data entry team had been busy, very busy.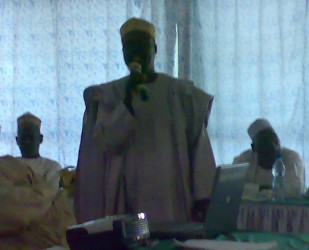 Within 6 weeks they had entered data from over 6,600 schools and had established that they were a lot closer to knowing how many schools in the state there actually are. An additional 88 senior secondary schools and 174 private  schools had been 'discovered', while in some areas schools had disappeared: the Kano municipality had 10 less junior secondary schools than first thought.  Everybody 'got' why having a master list of schools and keeping it active was important, if only for tax collection purposes from the private schools!
Compare this to finding out about schools in the UK.  I wanted to know more about schools in Hampshire (UK) recently. A quick search via the council website and not just school lists appeared, but catchment maps and OFSTED inspection reports full of learning outcome data, school specialism areas and improvement plans.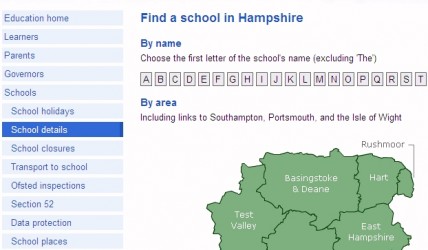 In addition to completing the data entry, there was also some checking and quality control being introduced, including a verification exercise.  This is more important than it might sound - massive distortions that make a lot of information useless is commonplace.  Just last week I went to a school in a neighbouring state that had quadrupled its enrolment of a plan, probably to try and get a larger budget.
The next step as I emphasised to Muhammed and the local government staff at the meeting was to turn the magic handle and actually collate the key statistics on students, the gender gap and the like.  This is the information we are still starved of, to help states like Kano expand and improve their education system.
Hopefully I can report soon on how many kids are in school in Kano and get my 'results focussed' managers off my back!