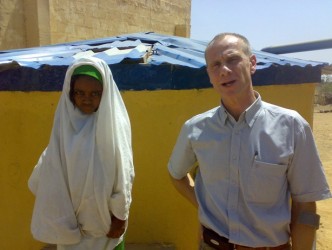 On the road the other day and decided to swing by and see how the rain harvesting scheme at Gidan Mutan Daya primary school, Katsina was getting on now, over 3 months into the dry season. When I last visited the tanks had just received the first rains and we were curious to see how long into the dry season they could provide clean water for the children, especially girls to use. A previous attempt to sink a bore hole had failed to locate water in this dry environment.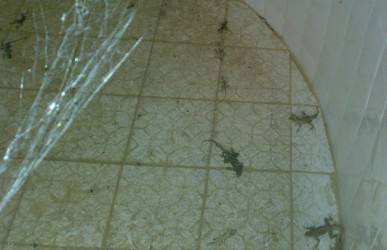 Full of optimism I arrived around noon on a blistering hot day, but ominously the teachers started to smile sheepishly and as if by magic a clutch of pupils ran across the playground, clutching buckets in search of water as they left school early. One of the primary girls Rabi and I clambered up and peered into the tank, nothing but a lizard den inside: an ideal school biology laboratory exercise perhaps, but not much needed H2O.
The teachers explained that the tank never filled up in the first place, the water leaked out from the joint to the drain pipe, enough to fill buckets, but not the reservoir. "What did you do fix the problem, surely it would have been simple to solve this?" I asked. The responses were vague, "We called he installer", etc..., but at the end of the day the school / community hadn't bothered to try to make it work.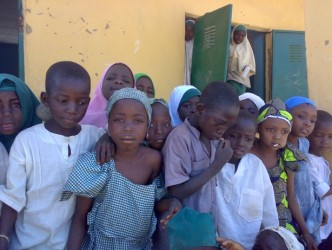 It's difficult to know what to say / do in these situations. We talk a lot about community engagement and capacity building, but often 'Things Fall Apart' all too easily. Hopefully come June and the next rains the school based management committee will try to get this scheme working, at least none of the pipework had been stripped for other purposes yet!
It is important to look for the positives, I wonder how the other 30 similar schemes fared? I'll try  to find out next time...