At the end of last week, I went with my DFID colleague Katie Bigmore to the offices of USAID, which are really close to the DFID office near the waterfront in downtown Maputo. We were there to give a brief presentation on working in Sector Wide Approaches (SWAps). The US Government funded agencies, including USAID and the Centre for Disease Control (CDC), which manages PEPFAR funds, are already heavily involved in coordinating their work with that of other agencies in the health sector in Mozambique. However, the meeting was an opportunity to brief a number of the staff working on technical issues about the broader sector coordination mechanism, and is part of a process of increasing collaboration which will no doubt be taken further following the launch of consultation on the Global Health Initiative.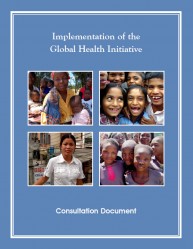 I have had a series of meetings with US government colleagues over recent weeks on the Global Health Initiative. This discussion document is an important indication of the new US approach to development. It sets out a new vision for US leadership in global health, with a very encouraging and deliberate focus on a new business model with a stress on country ownership, health systems strengthening, integrating services, prioritising girls and women, strengthening montitoring and evaluation, and stronger partnerships.
The document includes a strong results orientation and a clear reference to making progress towards achieving the Millennium Development Goals (MDGs).  It also gives a very useful description of how health impacts on other sectors and points out the benefits of improving health to the global community highlighting the benefits to US taxpayers and citizens. Improving measurement of health is one of the areas where the US will add value to the response in Mozambique.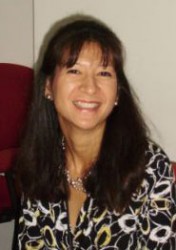 One of the people who has been involved in the discussions of the Global Health Initiative with health partners, is Sheri-Nouane Johnson. I give particular mention to Sheri-Nouane here as I have known here since we worked together in Bangladesh and, more interesting than that, she got married this week in Kruger National Park. I would like to wish her and Peter the very best. Sheri-Nouane is pictured here in a recent meeting of the Health Partners Group held in the DFID office.