My last post focused on the vagaries of travels in Nigeria. I'm pleased to report that since then I did manage to make it all the way to Enugu and back safely, even if a little 'shaken' ('but not stirred' as James Bond would say)!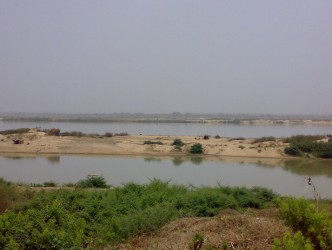 We travelled by road south from Abuja, along half built highways that even in daylight are a death trap; ill maintained trucks swerving around pot holes regularly forced us on to the wreck littered hard shoulder.  Passing the vast confluence of the Niger and Benue rivers we could see the huge steel rolling mills at Ajaokuta and a new but dormant gas power station; evidence of the federal government's efforts to reinvigorate Nigeria's moribund infrastructure. Whether the huge levels of investment are actually paying off is hard to judge, the local media regularly feature stories about troubled government projects such as these.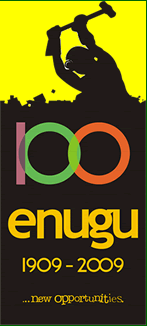 Crossing the Niger river we moved into unfamiliar territory for me; more thickly vegetated 'middle belt' terrain. Approaching Enugu, we entered the lush, verdant 'Igboland' of South East Nigeria - site of some of the worst fighting 40 years ago in the Biafran civil war.
Enugu has just celebrated its centenary as Nigeria's 'Coal City', but like the region I grew up in (near Newcastle), there is little active mining these days. This hasn't stopped the city flourishing; the Igbo's are renowned in Nigeria for their trading, technical skills and artisan crafts.
Our main event was to formally launch the DFID ESSPIN education programme in Enugu State, with a briefing to the Governor Chime and his State officials.  Luckily the event started late, as one team member had accidentally got locked in a bathroom - he was only freed by a carpenter moments before we were due to present!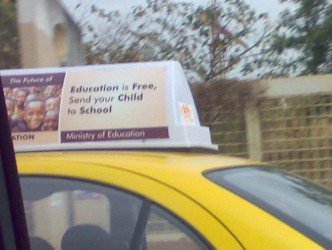 The formalities went well and the State officials were very hospitable. We learnt that one of the major differences to northern Nigeria was that in Enugu there are more girls than boys in schools. If school quality and prospects are limited, some Igbo's boys 'vote with there feet' and drop-out from primary school to learn a trade or start selling in the markets.  Improving the quality of public schooling on offer is one of the main priorities for ESSPIN to support Enugu State.
It was pleasing to see the enthusiasm of the officials in the State Ministry of Education to resume engagement with DFID's education programme. A previous large project operated jointly with the World Bank had been cancelled in 2006; a large signboard still stood in the Ministry grounds.   Hopefully ESSPIN will be able to go 'full term', and bring about lasting reforms to the education system for the children of Enugu State.