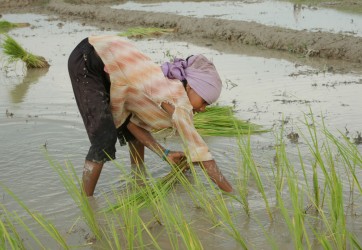 My name is Simon Lucas and I've been working on energy, agriculture, roads and forestry projects in poor countries for the last 20 years. I'm also a keen white water kayaker, so when I heard of a job in Nepal with DFID I leapt at it - who could want for more? A great job and the chance to explore some of the best adrenaline pumping rivers in the world in my spare time.
I currently lead the team responsible for the UK Government's work on climate change in Nepal. As I look down at Cancun from the heights of Kathmandu, it seems like a different world.
Instead of high level negotiations, here DFID is working directly with the poorest people in Asia to help them adapt to the changes in climate that are already apparent, particularly in the hills and mountains.
The monsoon this year left Nepal wondering when the rains would start. Luckily in the end they did, but not before many rice farmers had missed the planting season. Small changes to the climate have a massive impact - particularly on the poorest farmers.
I talked to one farmer, Dasingh Karki from Baitadi District, who has had two rice crop failures in the past two years due to drought. Dasingh has even had to cut his peach and orange trees down, because new diseases have ruined his fruit crops. He now relies on the money his son sends back from working in the Middle East to survive.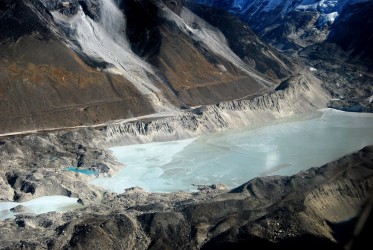 That's why our team have made climate change work a priority – it's very clear from talking to farmers and community forestry members here that they know things are changing. We've already worked with 2,500 communities to see what they think; almost all groups have noticed changing weather patterns, new diseases and earlier flowering of plants. But until climate change is mentioned they haven't been able to work out why.
Surendra Hiarchan from the remote mountain district of Mustang has noticed many changes over the last six or seven years. The warmer springs and autumns have made it possible to grow more vegetables and maize, but have also brought new diseases and a lack of water in the spring. This is because the snowfall that usually provides irrigation water as the weather warms has almost disappeared over the past three years.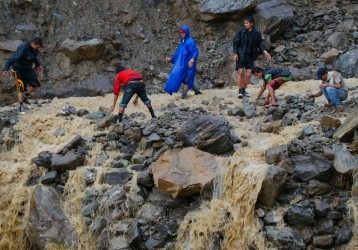 Given the need to respond to these changes now, the UK decided not to wait for a global agreement. Instead we are helping community groups to develop and implement climate adaptation plans that protect water sources, build irrigation schemes, and train farmers on how to plant new drought and disease resistant crops. So far we've helped five million people take the first steps in becoming more resilient to a change climate.
But far more is needed. So we are working hard to deliver a new climate change and forestry programme next year - using the 'Fast Start' money committed by the UK at Copenhagen last year. These programmes will help another 2.5 million people directly, focusing in the West of Nepal where the Nepali Government (with DFID support) has identified the greatest need. This area is the poorest in Nepal - with over 80% of the population living on under $1.25 a day and people are very reliant on increasingly erratic rains to grow the food they need to survive.
So thinking about it, maybe Cancun is not so far away. The money that climate talks agree will help the poor here in Nepal and a bigger, better deal can help them more. After all it's the poor in countries like Nepal that have contributed least to climate change and yet they pay the highest price. So let's not pretend that this debate is all theory and rhetoric - it's about real peoples lives.