Getting back to work after the new year break also means a return to the fascinating digital world. I've highlighted the importance of inter-dependency between education and IT provision to support development in Africa in some posts last year.
I spent some time musing on GapMinder World: a fascinating website where Google software supports the visual representation of development trends, with insightful commentary by Prof. Hans Rosling. For example 'Smaller Families and Longer Lives' has an animated bubble graph showing a time series from 1950 - 2009 in which most countries drift across the chart, leaving a sad collection of blue balls representing several African states in the corner. (It's much better to see it for yourself to understand!)
In the blogosphere, Anna Carella's post on Aid Watch critiques 'Girl Effect' - a recent ripple of support for focusing development initiatives on women and girls. It certainly ruffled feathers and stimulated debate. Girl Effect has generated a lot of high profile support with public and private initiatives such as the Girl Hub.
Girl Effect's PR savvy media, such as the clip above, provides compelling viewing! The supporting literature presents a strong case to target girls and younger women in particular through health, education and economic empowerment activities. The main premise being this will have a multiplier effect on poverty given women's key role in areas such as child raising, agriculture and community awareness.
The Aid Watch post questions the rationale, such as whether macro economic development matters more and whether the approach is being paternalistic and may even be damaging to women. For example, provoking gender based violence due to the implied exclusion/alienation of men in the local community or household.
From time spent in Nigeria, and now in Zimbabwe, I don't think it's a matter of  either or. Both the gender specific initiatives and broader generic programmes of reform and development are needed. And, dependent upon circumstances, may be very productive or fail due to local circumstances beyond one's control or the lack of a balanced, sensitive participatory approach.
Targeting support to adolescent girls so they can complete secondary education, I think, is vital. The evidence clearly shows that attending secondary school protects girls from dropping-out, early marriage and as a consequence, teen pregnancy and higher rates of mother and infant mortality.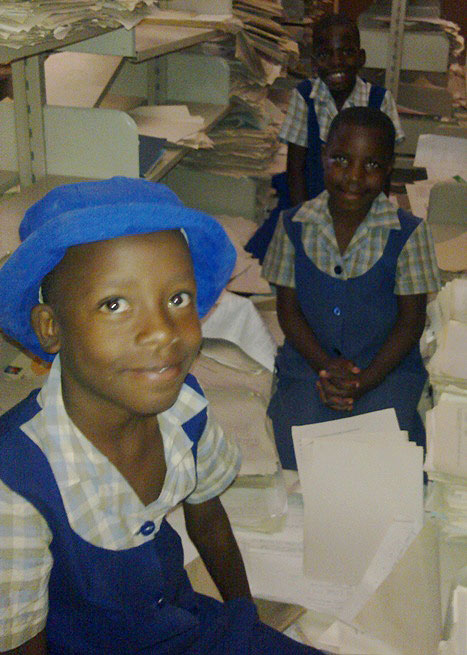 In Zimbabwe, the NGO CAMFED has an excellent and long-established programme of support for thousands of rural girls in completing secondary education and establishing themselves, whilst also networking to build the local community. The Government provides similar financial support for 200,000 orphans and vulnerable children to complete secondary school (EU, DFID and other donors support at the primary level). Whilst at the review workshop last week, I learnt that this programme stipulated that at least 50% of the beneficiaries are girls, with a strong emphasis on  the 'at least'!
Gender based violence is unfortunately common and the Zimbabwean newspapers report regular accounts of sensational rape cases and domestic violence. Working through UNICEF there will be a new phase of support in 2011 to tackle violence and abuse of children, especially girls, including strengthening of victim-friendly court systems. Approaches such as this are endorsed by research, for example conducted by the Chronic Poverty Research Centre.
Whilst worth reflecting on the potentially adverse effects of 'positive female discrimination', I think the situation on the ground clearly indicates the need for more of a girl focus. How to make these programmes operate effectively is a challenge I encounter on a daily basis!