Spending so long in Africa and Asia (around 15 years and counting), it's easy to lose touch of reforms and changes in education systems in Western countries. So I was very fortunate to support the Zimbabwean delegation at a training programme for senior African education policy makers, which combined the planning of school reforms with examples from around the world and a visit to a charter school in the Washington DC suburbs.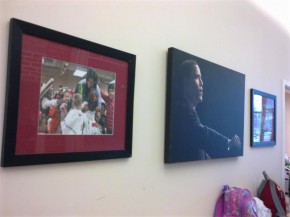 Some of the reform initiatives of public schools in Europe are now drawn from American attempts to improve failing, monolithic public education systems by allowing interested groups, both 'for profit' and 'not', to establish schools paid for by 'per head' grants and run with minimal government oversight; as long as students perform well in standardised tests. Most charter schools in the DC area have prospered and the migration of students to them has led to more flexible attitudes within the teacher trade unions that have traditionally been resistant to reform initiatives that can raise standards and deliver education more effectively.
I joined a visit to LAMB: the Latin American Montessori Bilingual public charter school. The Montessori approach was pioneered in the early 20th century in Italy and is focused around allowing children to explore and learn according to their own interests, with limited prescriptive teaching of traditional lessons and set timetables.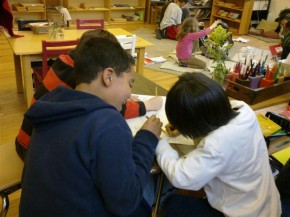 At LAMB the approach had been adapted to develop English–Spanish bilingual students. By mixing native speakers of both languages in 'multi-grade' age groups the children teach one other, with chunks of the day devoted to using only one or the other language. Led by two teachers in child friendly, imaginatively decorated classrooms and filled with self guided activities, the class I observed were completely absorbed. Some kids were debating about playground disputes and learning how to resolve matters peacefully, while another group of boys proudly showed me the bilingual comic book they had designed, drawn and written themselves.
Not surprisingly both kids and parents love the school: after only eight years of operation there is a long waiting list and a second LAMB campus is due to open later this year. The local school inspectors liked the results too and teachers from across the USA were visiting to learn how to replicate this new 'blend' of school. As each child enrolled attracts around US $8,000 of public finance, the successful charter schools such as LAMB will prosper, following in America's proud tradition of innovation.
The school has an interesting history, originally it was a segregated 'coloured only' school for children of black soldiers who served in the US Civil War and was the only elementary school for black children in the area until the 1950s. Now it's delivering innovative bilingual education for children of every hue and recently hosted a visit of the First Lady, both indications of profound changes in the USA.
It was great for my colleagues who run African school systems to see these examples of reform and best practice. A lot of the best practice observed could greatly improve the quality of education, that is still disturbingly low in many developing countries. For example motivating communities and non government providers to establish schools tailored to the community needs and approaches on bilingual education could be directly applied.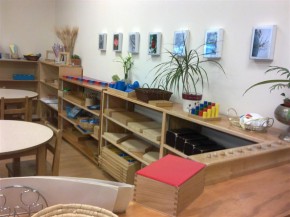 However, I'll finish on a note of caution. LAMB had 50 – 100 times the public funds available to deliver schooling per child than some African countries have and direct translation of foreign methods may prove a costly mistake.
Our task is to help identify what gives the most 'education bang for the buck' and the choices on how to fund and run schools can be bewildering at times!