An increasingly important factor in development work is the interplay with markets, especially with commodities or goods that are instrumental for personal wellbeing, health and fulfilment.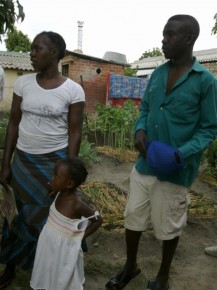 It's been recognised for decades that the mass provision of imported food aid can solve an immediate crisis (i.e. famine), but can have unintended consequences such as creating parallel 'black markets' and collapsing the price of grain in local markets, putting farmers out of business and contributing to a culture of dependency. The Protracted Relief Programme (PRP) in Zimbabwe is a strong advocate of a graduated transition. Major volumes of food aid was needed during the 2008 crisis but now two million people are being supported through agricultural inputs, training, safety net welfare payments and improved markets that 'work' for the poor. The M4P (markets-4-poor) approach that was developed in Asia, seeks to remove constraints that limit the poor's ability to both use and benefit from commercial markets.
While on my last assignment in Nigeria there was a programme distributing millions of free anti-malarial bednets. Of course the impact on commercially marketed bednets was detrimental in the short term, but hopefully it's now saving thousands of children's lives and raising awareness of the benefits to communities on how the scourge of malaria could be halted. This may generate a longer term demand for bednets, providing opportunities for commercial providers.
Population Services International (PSI) has been at the forefront of social marketing for decades, focusing on 'public health commodities' such as condoms. In a Harare suburb, I recently met hair stylists in a beauty salon who sold femidoms – raising extra money and promoting alternative female empowering approaches to safe sex at the same time.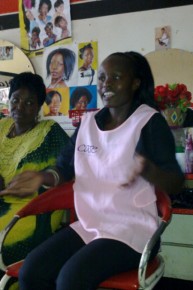 A presentation of how Cambodia's market for condoms is evolving was given at the 2nd World Social Marketing Conference. It focused on brand enhancement and recognition, with differentiation of suppliers and consumers:  'Allow Real Khmer Man to Protect Themselves...'  kind of approach - to expand the overall market for both commercial and subsidised product alike. When I worked in Cambodia in the late 90's it was only cigarette marketers that used such sophisticated branding techniques, but with overtly negative long term health consequences!
PSI and other experts in social marketing now advocate the total market approach: recognising the need to understand all aspects of market distortion and how to shift toward demand rather than supply-driven approaches. An interesting account of this approach is given by expert Richard Pollard in the PSI e-magazine Impact.
Condom use has spread widely in countries such as Cambodia and Zimbabwe, contributing to falling HIV infection rates. The total market approach can lead to the reduction in the need for subsidies and increase the longer-term sustainability of markets for these essential products.
I'm interested to see the impact of education commodity provision on the markets in Zimbabwe. The multi donor Education Transition Fund has provided over 13 million primary school textbooks – a set of four for almost every student in the country. My friend Brian Berkhout of World Bicycle Relief is mobilising large consignments of robust 'buffalo' bicycles into Zambia and Zimbabwe to enable students, especially girls, safe access to schools in remote rural areas.
There has already been some local grumbling regarding distortions to the local market for textbooks, although the mass provision of books at around one fifth of the regular list prices has undoubtedly assisted to reopen schools and enable meaningful learning. Future education assistance programmes will have to consider this balance between providing the immediate need for good quality, low cost inputs and the development of local markets that can provide a flexible supply of books at affordable prices.
Textbook markets are inherently very different to those for condoms but reforms can be initiated, such as a limited but competitive list of government approved commercial suppliers and fixed costs, as this Uganda reform case study highlights.