Locked inside a classroom at 9pm, watching the count of presidential votes by the light of camping lanterns, I couldn't have been further from my day job.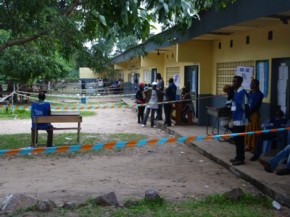 As I reported in my last blog, I spent Monday 28th November 2011 as an international observer of the elections in the DRC.
The morning – covered in my previous blog post – revealed a degree of disorganisation and confusion, yet an overriding desire among ordinary people to stick it out and cast their vote.
By the afternoon, the queues had gone down and it looked as though people had succeeded.
But there were still problems to come. We saw blank ballot papers outside the polling stations – which, if there were no other checks and balances, could pose the risk of ballot boxes being stuffed. People were angry at what they felt was an attempt to defraud them. And there were a variety of other problems reported across the country.
Conspiracy theories were flying around – such as the one about the pens handed out by officials being filled with disappearing ink so that votes could be revised. Things heated up, as blank ballot papers were torn and burnt and an angry crowd took to the streets.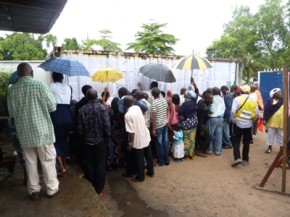 Yet what we saw in the counting of the votes told us that at this polling station, at least, the problems couldn't derail the overall process.
We watched officials count the votes in a classroom in the school that was used as a voting centre. Sitting on school benches, a room full of party witnesses from a variety of political stripes ensured that the count was transparent, that null votes really were null votes, and that the total of the votes for each candidate  matched up to the number of people who had voted and the number of ballot papers in the room.
So now we await the official reports of the observers, and of course the outcome of the election itself, due on December 6th.  With no opinion or exit polls before or after the voting, it's almost impossible to know what the results will be. Those analysts who have tried believe it could be a close run thing.
And perhaps more importantly still, we await the reaction to the results. The irregularities and violence have already been said by some in the opposition to call the elections into question. Four presidential candidates asked for the elections to be annulled, though importantly one of them has now retracted his request and has called for calm.
For me, it's back to business as usual until we hear more. After one of the most fascinating days of my life as an observer, and with so many questions about what happens next, it's time to re-focus on my usual work – which continues regardless of who becomes president in the coming days.