Herat is seen as the cultural capital of Afghanistan. It boasts a university, a growing economy, a thriving carpet and crafts industry, and is one of the more secure provinces in Afghanistan.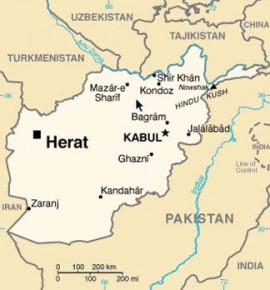 Herat lies in the North West of Afghanistan, bordering Iran and Turkmenistan, and enjoys a thriving economy due to its position in the heart of the Silk Road and its neighbouring trading partners.
I travelled to Herat at the end of October to 'recce' the place before the Secretary of State visit to Afghanistan where we visited Asia Pharma - a local company making hospital furniture - and also a high school. I also used the opportunity to meet with the Provincial Governors Office (PGO), and the Italian Development Agency to discuss a new governance programme.
My Afghan counterparts had already been in Herat for a week to establish a new District Delivery Programme team in the PGO. This team will design and implement plans to improve basic service delivery in the most insecure districts. These plans were consulted with the local communities to determine local priorities and, compared to other provinces, the capacity of the team is very strong. This is because of the access to university education that is available in Herat, and I left feeling enthused that many improvements will happen for Herat's hardworking citizens.
The Italian Development Agency based in Herat City has been working to build capacity in the PGO to support the delivery of services, strengthen the economy to boost the private sector, and improve the living conditions for its citizens. It's a different approach from USAID and DFID who have stayed in the Province despite not working with the Provincial Reconstruction Teams.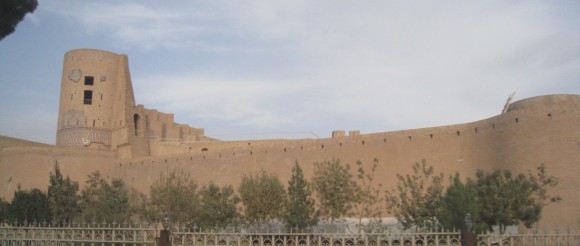 After the meeting ended we passed the Citadel of Herat and the Blue Mosque. The Citadel is the oldest building in Herat and people believe it stands on the foundations of a fort built by Alexander the Great. It had served as a military garrison and prison till 2005, when it was opened to the public. Sadly we could only see it from the car, but it was still an impressive sight. We managed to get a very quick picture outside the Blue Mosque which is one of Afghanistan's finest buildings, and covered in mosaic tiles in bright colours. The tiles have recently been restored since the 1940's following years of neglect.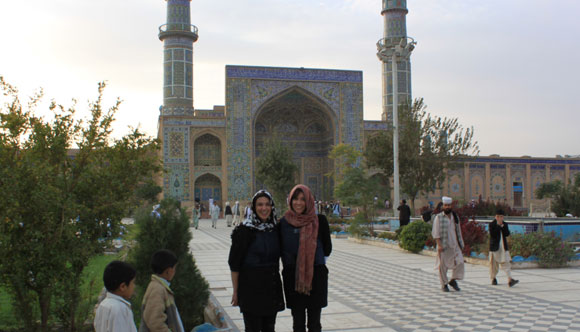 It was a privilege to see these treasures of Afghanistan and an opportunity to see another part of Afghanistan which has the peace and stability that the people of the country deserve.